Speeding through Monaco and Nice
We'd first rented a car in Milan a week ago where we took it on a test drive to Switzerland and then Lichtenstein. It was time to say "sayonara Milan" and hit the road for Monaco!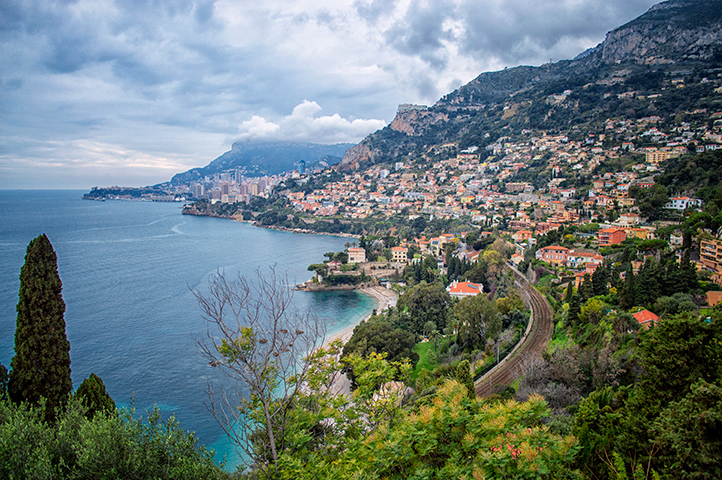 On the way to Monaco and Nice we took the quicker of the two scenic roads that allowed us to see the dramatic seascape and houses scattered on the hills, but also didn't take up too much time so that we could stop in both cities and look around. Monaco was interesting, incredibly small roads, with little to do besides sit at a cafe, shop a little or go to the casino. After an hour we decided it wasn't for us and the gray/wet weather was kind of killing the mood so we continued on.
In Nice we checked into a hostel and went out to explore. I led Pablo to the beach despite the cold and we sat on the smooth pebbles to watch the fishermen and the sunset on the water. We walked the streets through Old Town and visited the Basilica of Notre-Dame de Nice. It was nice not to feel pressured to see or do anything in particular in the relaxing town so we took it easy.
It was evident that we came during off season when we were 2 of only 3 guests in the hostel, the other person unfortunately being our roommate. We've stayed in several hostels at this point and I'd reached my limit of dealing with obnoxious/crazy people. Our roommate stayed up half the night talking to himself while constantly eating, jumping off his bed and watching Sci-Fi shows. As the night dragged on our roommate continued his noise making in spite of us telling him to pipe down. The thought did cross my mind how Pablo and I outnumbered the guy so we could've easily thrown him out, but eventually he stopped for a few hours.
I could imagine Nice being a relaxing romantic getaway and wished we'd visited under different circumstances. This beach town is meant for a chill itinerary, spending your days under the sun and on the beach while at night going out walking the Old Town, trying the different food establishments (and getting drinks if that's your thing).
We actually had to drive back towards Monaco again since we were heading to Cinque Terre from Nice so we gave it another chance and it delivered. The clouds cleared up and we had a blue sky and sunshine day in Monaco with Pablo Andretti cruising through the little streets telling me about his race car days 😉 and stopping along the beach for a little soaking in of Vitamin "Sea."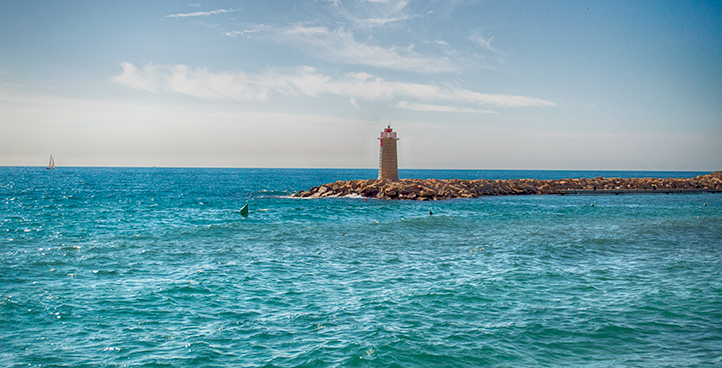 Have you ever had the weather strongly affect your travel experience? What happened?