Switzerland and the Matterhorn
While we've been backpacking in Europe we've danced around Switzerland, never sure how we could manage an affordable stay there. We decided on just driving to Switzerland for a day visiting the Swiss Alps, including the famed mountain of mountains, the Matterhorn.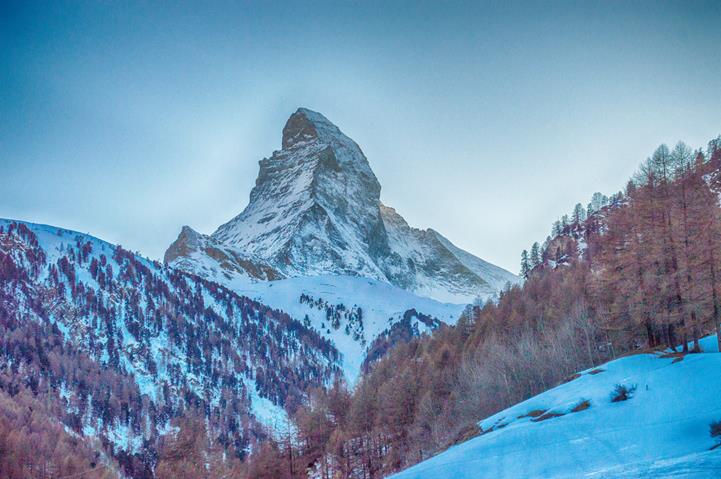 We were stationed in Milan, Italy and drove a scenic 3 hours to Täsch, Switzerland (make sure to get your Switzerland vignette- cost is 40 CHF and you can purchase at the border). From there we had to leave our car at a car park and take the train to Zermatt for 8 CHF per person. You can't drive to Zermatt, so you either have to take the train or shuttle bus that run regularly. We took the train since it cost less than the shuttle bus, and we were able to see scenic views and go through tunnels (Pablo loves tunnels).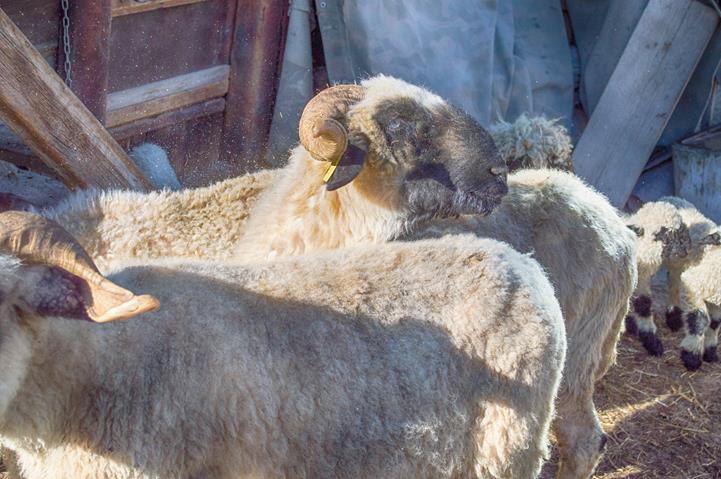 Once we got to Zermatt we could see the Matterhorn from anywhere in the town, but we wanted a closer look. We hiked the 1.8 miles to Z'mutt where we were closer to the Matterhorn but not right up to it like we wanted to be. Unfortunately, the sun had gone behind the mountains and it was getting very cold very fast so we headed back down.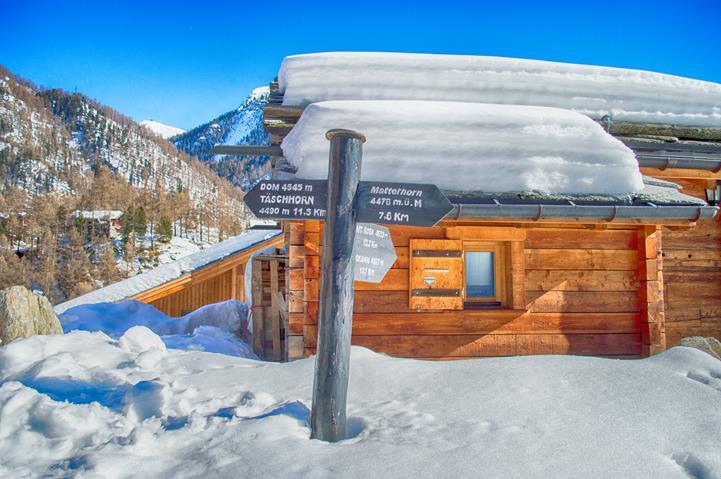 Zermatt to me was just like Park City was 10 years ago – dedicated solely to skiers and snowboarders everywhere who wanted to spend a weekend in a cabin and going out for drinks. (Yes, Park City is still like that, but it's grown too big and there's too many people there so it's lost it's small town charm). I loved the atmosphere in Zermatt and even though I hardly ski and don't snowboard as much as I should I wanted so badly to spend a weekend on the mountain all day and relaxing in a cabin hanging out with friends at night.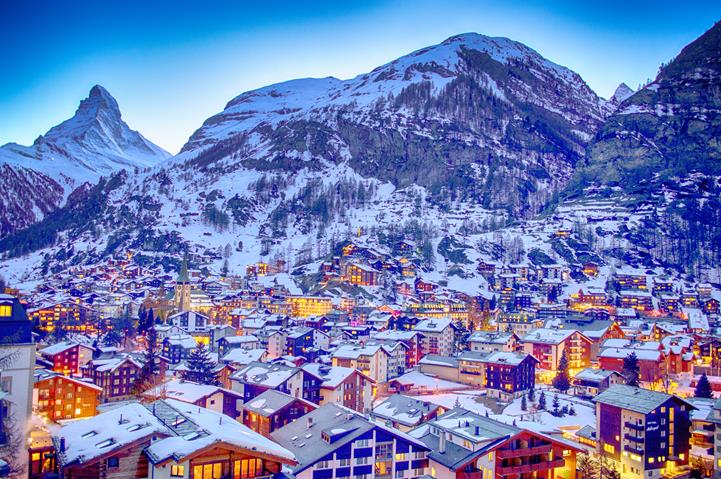 The problem with wanting to come back to Zermatt for a skiing holiday is that it would be CRAZY expensive. To ride the lift to the Matterhorn was over $100 and I didn't even want to know how much it would be to stay a weekend in one of those rustic cabins. It's no joke that Switzerland is expensive, we were searching for somewhere to eat and in our desperation for a cheaper meal we turned to McDonalds. We were surprised to find that a Big Mac alone cost $12! We couldn't stand paying that much for McDonalds so we starved until we got back to Italy.
Aside from all my complaints of costs in Switzerland, I LOVED this country because of it's beautiful snowy mountains that reminded me of home and the small amount of people that we were able to interact with. I would come back in a heartbeat, I just need to become a step up from a budget backpacker… 😉
Have you been to Switzerland? What was your itinerary?