Little Liechtenstein
I'll admit that our main objective for going to Liechtenstein was just so we could have another country added to our list. Make fun if you want, but it's become some sort of personal challenge and addiction to travel to as many countries as possible at this point. Just because we came into Liechtenstein feeling like there wasn't much purpose to it doesn't mean we left feeling the same way.
Castles are impressive to us in and of themselves, but add a dramatic, rocky, steep cliffed perch for the castle to rest on and it's become epic. Liechtenstein had a few of those said epic castles, some that we drove past and others that we made sure to stop at.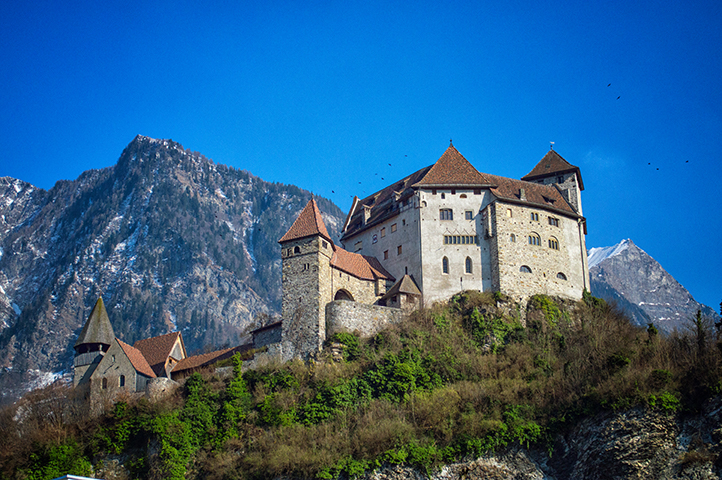 Our first castle stop was the impressive Gutenberg Castle. Remember the qualifications for an epic castle? Gutenberg qualified. What made it even better was that we could walk up to it and inside the courtyard for free (we've come across a good amount that any view of the castle is blocked).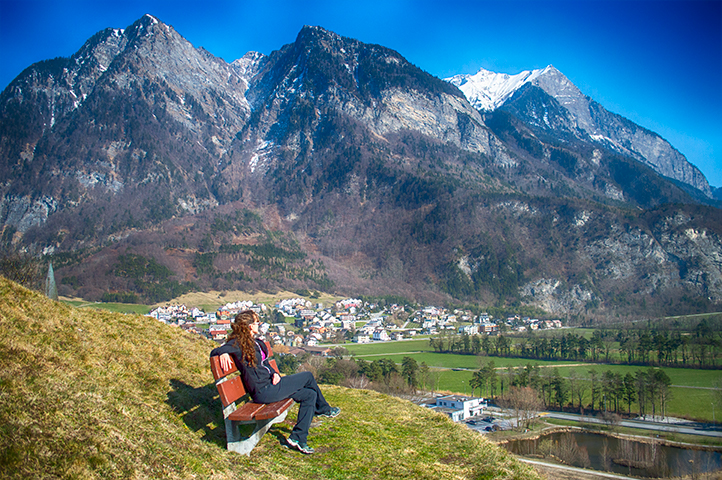 The EU countries can be quite a mix of cultures at times, foods being authentic in several countries instead of just one, and sometimes languages mix. Since Liechtenstein is such a little country the mix had to have been more prominent from it's neighboring masses. We bought food at a grocery store and used Swiss Franks while the store clerk spoke to us in German (or possibly Swiss). We ate our pretzel sandwiches, pretzel gold fish crackers and dessert Swiss roll in front of the castle and enjoyed being confused about where we were.
We drove through more beautiful mountains with towns perched in between them and stopped at Vaduz Castle and Vaduz Cathedral.  The cathedral was unique and caught our attention, despite the amount of cathedrals we've seen lately. We couldn't enter the Vaduz Castle because someone lives there, but we peeked through the gates like peasants to see how beautiful there bridge driveway was and envied the view.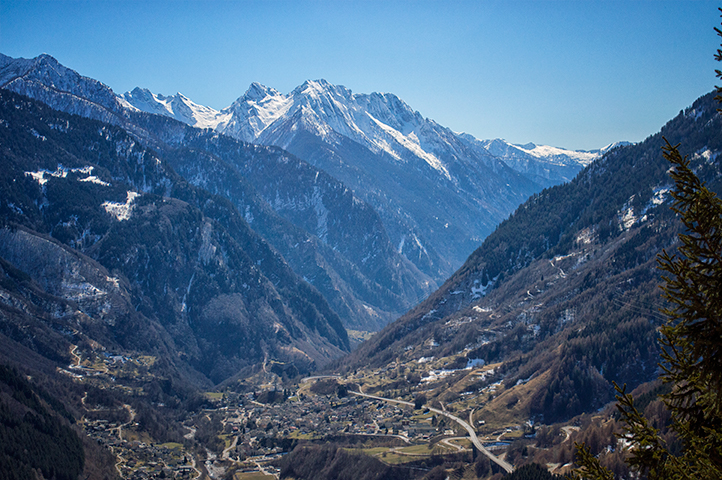 On our road trip we had to stop at a pull off that had a bunch of bathrooms and an amazing lookout point surrounded by snow. The bathroom to me was particularly interesting because the toilet reassembled a large sink. It in fact did double as a sink, the faucet was on the side and drained into the toilet. The toilet seat would recline to the wall and looked like the safety bars on a roller coaster.
This explanation probably was a roller coaster of imagination so I provided a photo for better understanding (sorry for the crappy phone pic- not really though I flushed before taking this). This was the weirdest and most complex toilet I've used throughout all our travels, and I've used a lot of different toilets.
Liechtenstein was great for a day trip, since we didn't feel like there was more to do. That's a good reason to go to a country when you don't expect a lot from it- because you'll end up enjoying everything you see without expectations.
What country have you visited without knowing what at all to expect?