Chefchaouen, the Blue City
We continued our journey in Morocco by taking a bus from Fez North to Chefchaouen. We arrived  about 4 hours later and stretched our legs by walking with a fellow backpacker up the steep hills to our hostel. Chefchaouen is a little town up in the mountains, making it noticeably colder than Fez. I had no idea how different Morocco's landscapes could be. One minute we're in hot desert, and the next- cold, snowy mountains.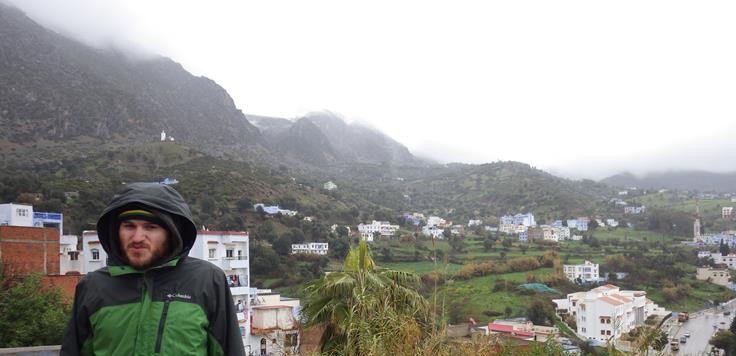 The Blue City
Chefchaouen is also known as the "Blue City," and is rightfully nicknamed so because EVERYTHING is blue!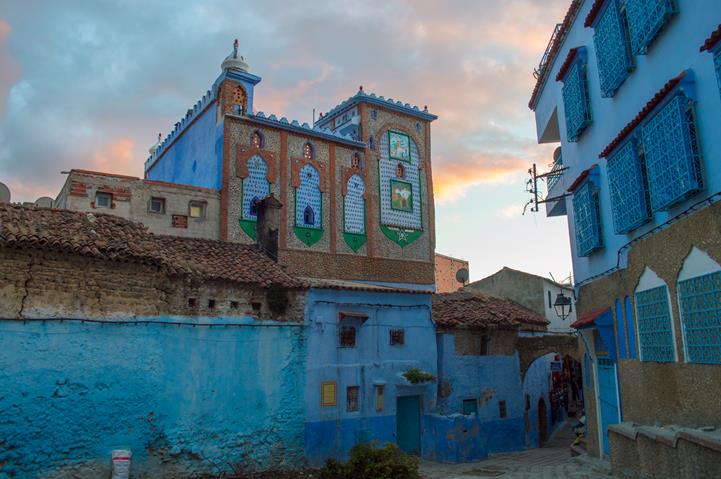 I read that the reason the city is painted blue goes back many years to when Jewish immigrants came to Chefchaouen and painted it blue. In Judaism, blue is the color of divinity. The tradition of coloring the city blue has continued since then. Whether it's origin is true or because the people want more tourists coming to see the blue city, it's beautiful still the same.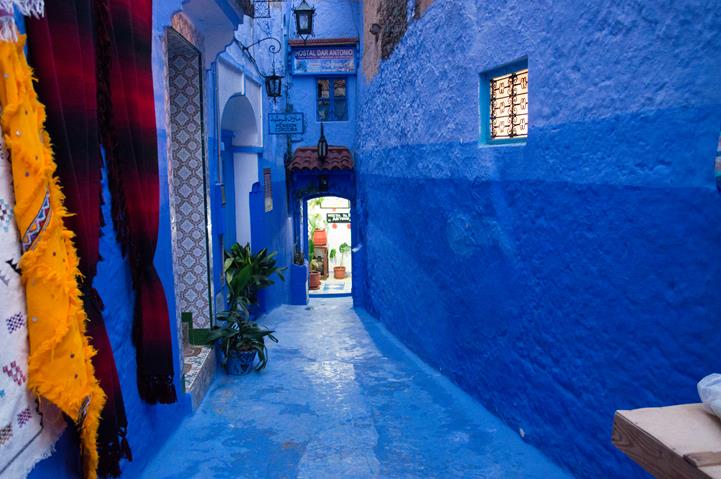 Since Chefchaouen isn't a big city at all basically our only options for eating out were in the main plaza area. The cats seemed to know this because they were swarming the restaurants and kept trying to steal our food. They were literally jumping up on the seats and trying to sneak on the table. One sat by me getting closer and closer. I felt so bad pushing it away, but I feared that if I fed one then the rest would literally jump on the invitation.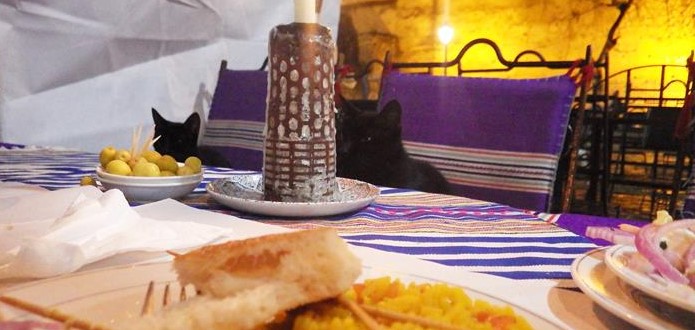 For the love of travel
After a short stay in Chefchaouen the time had come for us to head back to Europe once again. Our plan was to take a bus North to the port in Tangier, and from there ferry to Southern Spain. The first half of our bus ride was spent playing musical chairs with a very odd Moroccan couple. Us four were the only ones in the back, but the couple seemed to want to be right behind us so that they could have the pleasure of kicking the chairs, talking loud enough so the bus driver could hear, or my personal favorite, hocking loogies and then swallowing them.
Thankfully we arrived in Tangier with my sanity intact and went out in search of a ferry to take us to Spain. We took a taxi to the port, found out that the ferries would cost us 100 Dirham more than the Tangier Med Port. We took another taxi to the bus station that would take us to Tangier Med Port. After an hour long bus ride we arrived at the stop after Tangier Med Port and had to take another taxi to go back 1km to Tangier Med Port.
After all that complicated back and forth business now all we had was the easy part. We purchased ferry tickets and waited for our ferry. And we waited… and waited. The ferry came 2 hours late and when we finally boarded we had to wait at least another hour before it took off. Apparently this happens all the time with the ferries, but it gave us time to eat, read and walk around the ferry looking at the sea. We could see the Rock of Gibraltar and Spain in the distance while Mother Nature showed her beautiful colors on the sea horizon.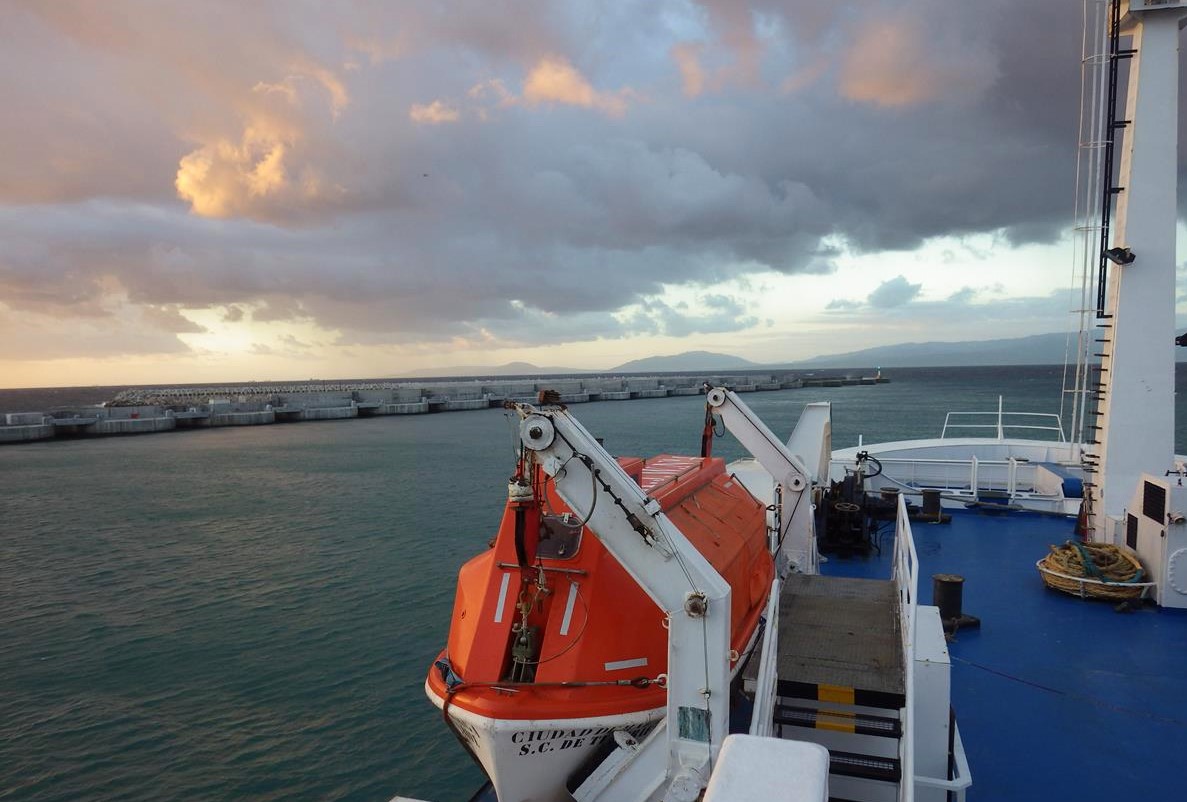 Many tourists take day trips to Tangier from Southern Spain and that's their only Moroccan experience. We were so glad we went to Fez and Chefchaouen to experience more of the culture because Tangier isn't worth spending a day to visit. I highly recommend you make it further South to experience the best of Morocco.
Morocco had been such a nice surprise, I hope that if you had doubts about visiting Morocco before reading our posts that you don't anymore. Feel free to ask us any questions about travel in Morocco by commenting below or emailing us.