Milan Darling
According to CNN, Milan has the most important fashion district in the World so naturally we didn't care much for it. However, in addition to visiting the fashionistas we also used Milan as a base to drive up to Switzerland and Liechtenstein.
Milan cathedral
After walking around the city for a day Milan Cathedral was easily dubbed the highlight of this humdrum city. One of my favorite things about Europe is the ambiance like the one in front of Milan Cathedral. There were people feeding pigeons, shopping, eating at the cafes and entertainers scattered around the square filling it with music. We went into the Cathedral for a simple 2 euros, and it's just amazing on the inside as it is on the outside.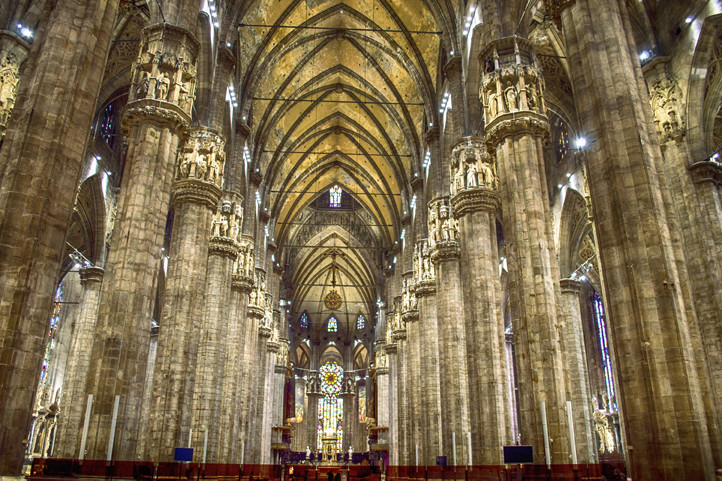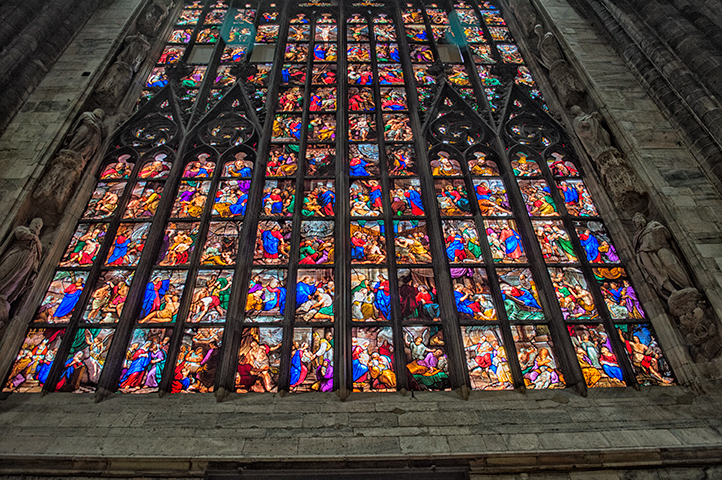 Crazy fiats
We've seen some crazy drivers in Europe (let's not even start with the drivers in Asia), but Italians are some of the scariest drivers we've dealt with. We'll be going the speed limit on a narrow two-way road and they'll just fly by on corners and hills. The worst ones are out late at night so seriously use caution when driving there. We learned that the "polizia" randomly pull people over to check if they're DUI. They pulled us over on our way home from Switzerland and tried asking us questions. When the cop realized that we didn't speak Italian he waved us away (the only time that laziness actually benefited us!)
Pasta mentality
First off, I was so happy to find that there were complete grocery aisles dedicated to pasta in the stores and they even sell pasta and pizza dishes at gas stations! We had a store down the street from our apartment and every time we went people were going through like they were storing up for an apocalypse. I've never felt so rushed through a grocery store before! Italians are very go-go-go type people when it comes to their personal time, but when it's their work time… not so much.
We didn't expect Milan to be an exciting or interesting city to visit so we weren't disappointed when there wasn't much to see. I've realized that people have different experiences based off their situations, travel styles and itineraries so if you want to explore Milan don't be swayed by our experience.
Have you been to Milan? What was your opinion of it?