From the boot to the ball- our road trip to Sicily
I left you readers stranded in Pompeii for a while there (and quite a place to be stranded in!). Me, Pablo, Terrylynn and Vicki had headed out in our little European car on the route to Sicily. For those that don't want to check out a map, Sicily is the ball at the bottom of Italy being kicked by the boot.
On the road from the boot to the ball us women had our noses pressed to the windows half the time gazing at the scenery. Pablo had the short end of the stick because it was cheaper to have only one driver listed on the rental. He was still able to frequently glance at the scenery on the sides as we constantly pointed out the views.
Vicki read out loud about places like Mount Etna, Pompeii and Valle dei Templi as we drove. It was easier to be interested in the information when we were having to sit and cover ground anyways. Reading facts and history about places you visit is like experiencing national geographic in real life. I recommend you try it on your next road trip through a new place.
Having Vicki with us we brought healthier snacks on the road and we were adapting to her schedule of snacking almost every hour. I felt like a little kid when she'd constantly hand me a snack to avoid being grumpy and tired. It was fantastic. Due to her healthy lifestyle, we also had a constant large supply of 1 liter bottles that caused us to make frequent pit stops. We talked to Vicki about her healthy eating, her life and business. It's amazing how traveling can bring you closer to people and get to know them better in such a short amount of time. It's one of the biggest perks of traveling with people. Everyday life takes too long to get to know people that you can bond with.
From the boot to the ball
At this point in the road trip we'd made it to Villa San Gidvanni where we would cross on the ferry to the Island, Sicily. The ferry leaves every 40 min. and we were there in the off season so we got right on. It's high season travel From May to August so you're more likely to wait a couple ferry trips before you can get across.
[dfads params='groups=1196&limit=1&orderby=random']
After driving the car onto the ferry there was 20 minutes for us to enjoy the views before arriving in Messina, Sicily. After docking we drove through Palermo and headed South to our beach house in Torretta Granitola. I instantly wanted to keep the house and it was only a 2 minute walk from the beach. With lawn chairs in the warm sun we settled in for some R&R. Later we cooked a healthy lavish meal and rode bikes at sunset. Vicki taught me some piano songs and we were all drawn to the islander chill vibes.
The next day we went out to Selinunte to visit Greek ruins (my favorite!). Walking around the ruins for a couple hours had made us hungry and we set out in search of a market. In the process we enjoyed seeing the different orchards and classic homes. We picked up fresh fruits and vegetables for dinner and again I felt like we were having an elegant meal. We were supplied with vibrant plates, fancy cups and cutlery at the house. Vicki had told us that putting an effort into the appearance of the meal is just as important as the meal itself. I hadn't really appreciated the importance of that until now.
Catania
We left our beautiful beach house rental and headed North-East to Catania. We rented the most unique place I've ever stayed in – an old winery. It was a family owned winery that had been converted into a home. Just like the last couple of places that we'd stayed in Italy so far we got to know the family who owned it. I loved that about Italy- the people would pass things down from family and so the homes were chalk full of stories. It was more than just a home to these people, and it became more than just a place to stay for us.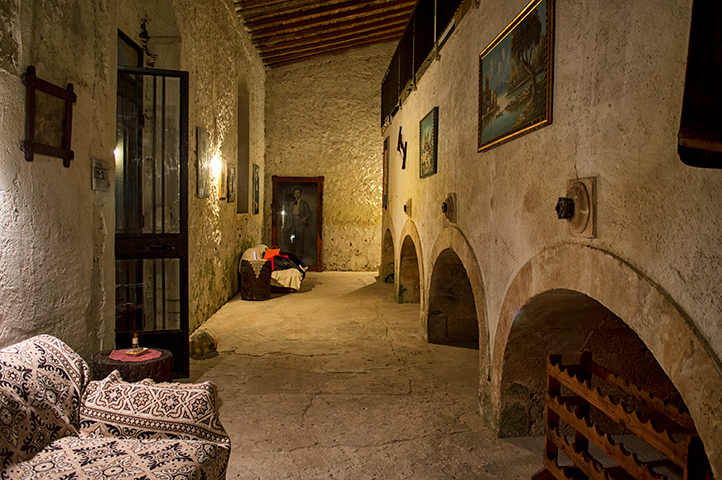 For our last night with Terrylynn and Vicki we went out to eat at an authentic Italian Restaurant. We drove to Syracusa Old Town and walked the streets before eating. I couldn't get enough of Italy and could eat it all! The next day we packed up, tossed a trunk full of water bottles and headed to the airport. We dropped the car off at the rental agency at the airport and parted ways for our separate flights. Vicki and Terrylynn flew to Stockholm while Pablo and I flew to Rome.
What life lessons do you learn from traveling?