Horseshoe Bend and Antelope Canyon
It's nice to change things up and visit somewhere close to home! We drove in our fun little mini coop to Arizona to visit the long awaited Antelope Canyon and Horseshoe Bend.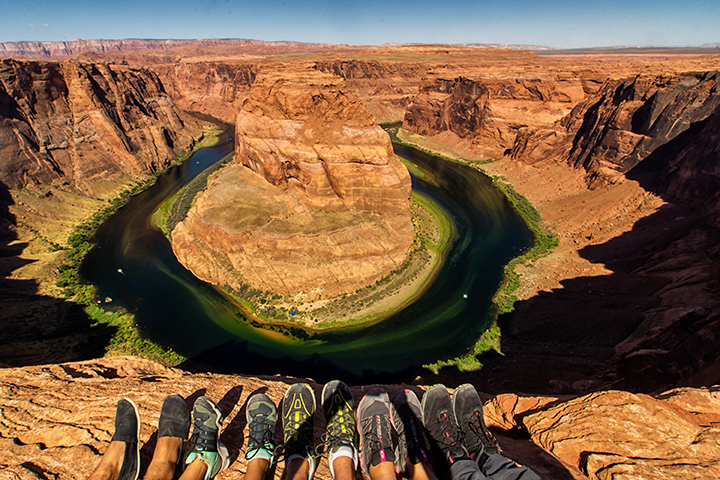 Antelope Canyon
You have to reserve a tour to visit Antelope Canyon, they will not allow you in on your own. We were surprised at how crowded Antelope Canyon was and the limited ability to enjoy it at our own pace and with our own space.
After waiting as a big group under the sun in the afternoon of July we slowly made our way down the staircases. Meanwhile, the tour guides could constantly be heard saying, "don't stop to take pictures on the stairs!" Or "Keep moving down, don't stop on the stairs!" Yeah it was annoying.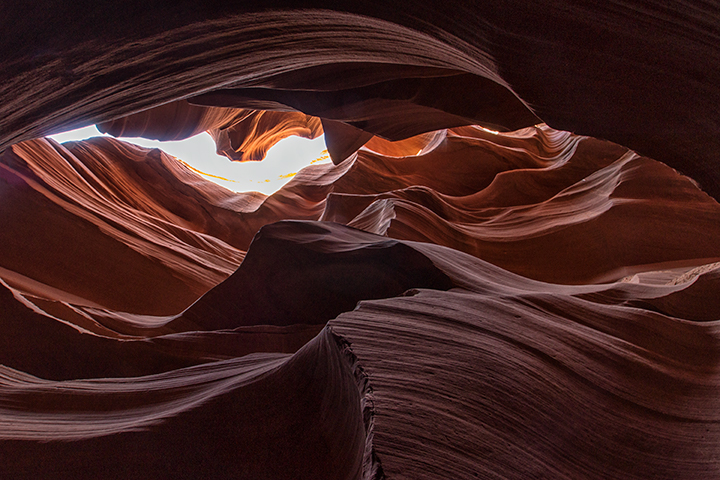 Complaining aside, it was a breathtaking view to walk through the canyon of red waves. Apparently a tour had been in the canyon when a flash flood swept through and killed them all- except the guide. The group had not listened (or perhaps didn't understand English very well) to the guide when he was telling them to get out of the canyon and the water had come through quick enough to cut limbs.
This canyon was twisted in more than one way. It was both dangerous, but also angelic as the sun rays streamed through the top casting light over the floating sand.
Horseshoe Bend
We loved Horseshoe Bend so much that we visited twice- Once during the day and the other at sunset. There's a 1.25 mile (round-trip) easy hike to Horseshoe Bend where you can look down at the Colorado River 1100 feet below. It was so beautiful we all just sat there staring at it not able to get enough. Next time we come back I want to kayak on the river and go around the bend.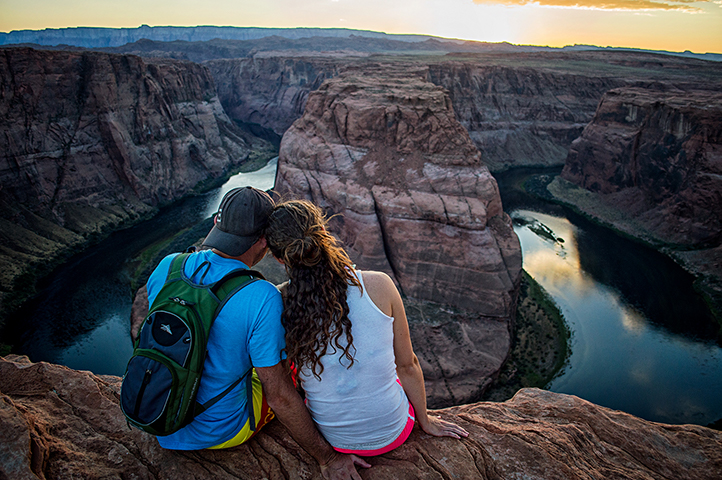 Lake Powell
This was my first visit to Lake Powell, and it didn't live up to expectations. However, I knew this was because we didn't have a boat or anything to explore through the expansive lake. Instead, we camped on the shore in Wahweap campground and went swimming in the murky water between the buoys and shore.
The campsites were blazing hot in the morning with no trees to shade us. The idea of sleeping past 7AM was out of the question as we felt the tent melting and suffocating us. We plan to come back next time to rent a house boat with a group on Lake Powell. There's plenty of areas of the Lake to explore on a paddle board.
Glen Canyon Dam
In our family we make Dam jokes all the time when visiting a Dam. It get's Dam ridiculous sometimes, but families can be Dam ridiculous right?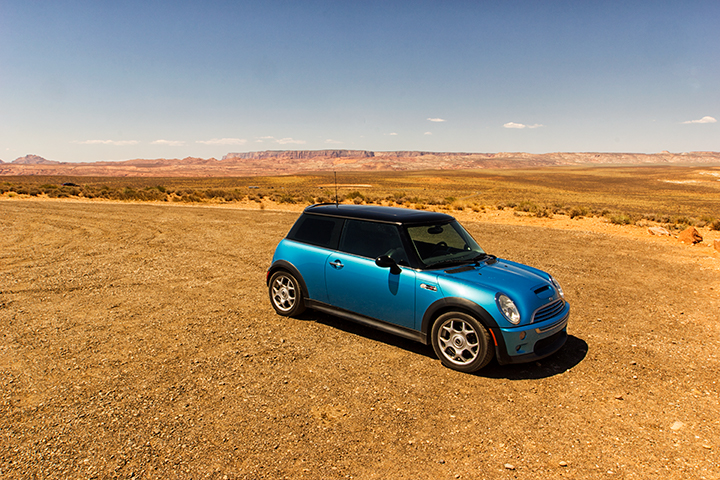 What close to home spots are your favorite to visit?