Europe – buffet style
Planning the trip of a lifetime to Europe for the first time? Only have 2 weeks to explore as much as you can? Well these are two of the things my family recently experienced. About a year ago we'd decided to go on a big family trip to Europe for two weeks. Once that was planned out we had to figure out what were the best places to visit. If you've been in this position you know as we found out that it's hard to pick the "best places" to visit in only two weeks. There's just too much to do and see in Europe! Below are the spots we settled with and we're glad we did. Comment below on which places you picked and why!
Europe – buffet style
One of the things you read on a lot of sites is that tourists skip around Europe so fast they don't get to enjoy it. We talked about either being in each city for about 3 days or cutting out a a city or two and staying longer in the rest. Ultimately we decided that we'd rather take in Europe buffet style trying more than one city and feeling satisfied with the many options we have on our plate.
Barcelona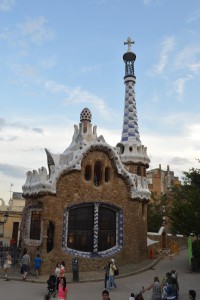 For our first stop we chose Barcelona. Once we knew what places we wanted the next step was to see what was the cheapest route. It was surprisingly cheap to fly from Barcelona to Athens and even cheaper from Athens to Rome. So we decided this was a good place to start. Plus Dani and I knew we would already be in Spain for La Tomatina, so we also pushed for this to be the first spot.
Since my family has Latin roots we really wanted to visit Spain. Barcelona is known for its beautiful city and awesome beaches so we took full advantage of both and explored the architecture of Gaudí at the Sagrada Familia (€15, or €20 if you want to go up a spire as well), Park Güell (€7), and La Pedrera (€38). We spent a few hours at the beach close to the city and enjoyed eating Spain's famous tapas. Don't forget to go to the light show at Font Màgica de Montjuïc and visit Montjuïc castle (€5, or free on first Sunday) for a great view of the city!
Athens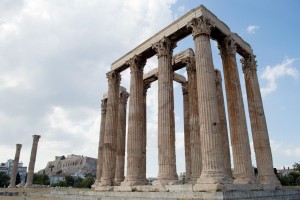 Athens may not be on a lot of people's list for their first time in Europe, it also is a little further away, but their culture and history was enough for us to want to make a stop in Greece. Greece was also one of the cheaper locations on the trip! Their food is yummy (you must get a gyro!) and they have a good amount of tourist attractions to keep you busy for a couple of days.
We had about half a day when we arrived which we spent going to the shops and eating dinner. You can see the Acropolis lit up at night from the city center which added to the Greek magic. The next day we spent exploring all of the Acropolis, Parthenon, Temple of Hephaestus, Temple of Zeus and the outside of  the Panathenaic Stadium since it wasn't included in our city pass (€12). It was an extra €5, but you can see most of it from the street. We got there at the end of the day and were too tired to spend a little more money and energy.
Rome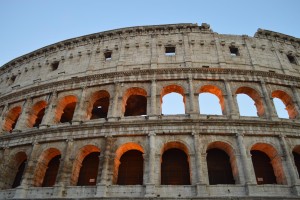 Rome is one of those must see European cities, and for good reason too! I think it's safe to say that Italy is one of Europe's most visited countries. Just ask anyone where Rome, Milan, Venice, Pisa, Florence is and they know it's in Italy. This is also why we initially picked to visit two cities in Italy and ended up going to 3!
Rome has a lot to offer and is a city we could easily spend more than 3 days in. For Athens 3 days was enough for us, but for Rome you could explore for weeks and still find new things. Some of the spots we went to were the Colosseum (at night it's €24), Baths of Cararacalla (€10), Circus Maximus (free), Pantheon (free), Bocca della Verità (free), Forum and Trevi Fountain (free, except for the coin you throw in!). There were a lot of other sites and we recommend just walking around as much as you can!
The Vatican
As a side benefit of going to Rome, you can visit The Vatican and Sistine chapel (€20)! We recommend paying €5 euros and climbing to the top of St. Peter's Basilica, great view of the city! If you're into checking off countries, this is the world's smallest country and easy to make it to if you go to Rome.
Venice
Our initial idea was to take a 3-4 hour train from Rome to Venice early one day to be able to see the countryside and to not have to hassle with an airport. After we had all out dates set and were looking to get train tickets I asked our group if they would be okay adding an extra 4 hours to our trip by making a stop in Pisa. Everyone said YES! So we ended up renting a 9 passenger van and drove from Rome to Pisa to Venice. It was pretty affordable splitting in 9 ways and we enjoyed driving the country a little. Pisa is a great day trip place to go.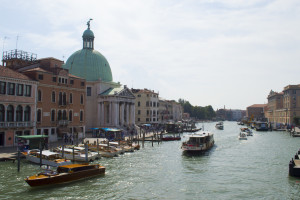 Venice needs no introduction, it's amazing! We had one set item there: Murano, Burano and Torcello Islands (€20). This took about half a day and was well worth it. From there it was walking around exploring the city and paying a visit to Doge's Palace, Piazza San Marco, Saint Mark's Basilica and pretty much any street. In Venice you don't have to worry about taxi's, buses and getting run over by cars. You just walk around everywhere enjoying every minute of it.

Paris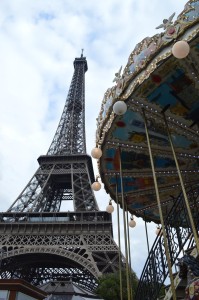 People seem to either love or hate Paris. Most people love the city of Paris, but not everyone enjoys it's large crowds. Luckily for us, we chose to go to Paris during the low season. September is a good time to go, although it was a bit chilly compared to our other destinations. Nothing a light jacket or sweater couldn't handle, just keep in mind it is rainy!
Paris has a lot to offer and it's another city where we feel like we could have spent more time to see what it has. For our first time in Paris we chose to do the most obvious tourist attractions. We made it to the Eiffel Tower (€17 online-buy ahead or in line-wait), Arc de Triomphe (€9.50), Notre-Dame Cathedral (€8.50) and La Louvre (€15). We were able to see a lot more walking around, but of course those are the main ones most people want to see when they go to Paris.
What cities would you choose for your buffet style of Europe?