How to travel cheap in Siem Reap
The city Siem Reap  has turned into a touristy area because of their beautiful Angkor Wat temples. We'd just left Phuket, which, if you didn't read our post, was an even bigger tourist trap area. Siem Reap had several activities that we'd have gladly enjoyed doing, but at ridiculously high prices that budget backpackers can't afford. It was definitely frustrating to find out how difficult it was to travel cheap in Siem Reap and we came up with some tips to help make your experience better.
Getting there from Bangkok
We found the best route for us was from Bangkok which is common for most people because Bangkok seems to be the hub for flying or bussing in Southeast Asia. Unless you're looking far enough ahead and with an open schedule, it's unlikely you'll find decently priced flight tickets to Siem Reap. The bus cost us 750 BAHT through thaiticketmaster and took about 8 hours (including the hour and a half it took crossing the border).
I feel like we've had our share of buses after traveling through the Balkans, and this bus was great compared to the buses in the Balkans. Each person was given a bottle of water, a breakfast snack and a small lunch with juice. There's also a bathroom on board and Air Conditioning. It was actually one of the best buses we've taken, and we've had our share of buses throughout Europe.
Crossing the border
There are plenty of horror stories about crossing the border into Cambodia at Poipet, but we can tell you that there are safe ways of getting across without having to experience any of the things that may sway you from wanting to go.
Make sure that you buy tickets for a bus that will take you all the way from your departing destination to Siem Reap. Don't try finding a bus that will take you to the border only and then plan on finding one at the border, you're leaving yourself open for scandal. Our bus took us to the Thailand border, and then we had to walk across through border control and meet them on the Cambodian side.
The bus employee gave us tags to put around our necks that seemed to tell the locals lingering around the designated foreigner track to back off and don't mess with us. Walking across the border can be scary and hectic trying to find your way through the distracting chaos but find people with your bus group and stick with them. The path is poorly designated with signs, but stay on the main road and there will be border employees occasionally directing you. We had our bus driver randomly pop up out of nowhere telling us to go this way and that way, it was kind of funny. You can keep all your belongings on the bus, but we brought our small handbags and strapped them front of us.
There is an option to do an e-visa, which costs an extra $5, but you still have to walk across the border. The border officers will try to get you to pay more (other travelers were charged an extra 100 BAHT as a bribe to the officers) when purchasing your visa even though the sign is right by them telling you how much ($30 when we were there). Don't forget to bring a small passport sized photo to give to them! We forgot one and they charged us $5 each to take a photo, but none was taken. Make sure to have exact cash! All the extra money they get from foreigners goes right into their pockets.
Crossing the border into Cambodia is the scariest and worst part of traveling here, but once you get it over with it's a safe and enjoyable country to visit. We found a lot of helpful information of the whole process from start to finish from this site if you're looking for more detailed information.
Enjoy like a local
After looking at options of going to a local floating village or visiting a popular waterfall, both of which cost around $50, we came to a conclusion: we were only going to pay to see Angkor Wat and we weren't going to pay for anything else. To budget travel we have had to give up the tourist route and learn to enjoy the culture as a local. (Granted, if we actually were locals, than we would be able to enter the Ankor Wat Temples for free… but it was worth paying to go). 
A way to enjoy the culture like a local is to stay with them in their home and literally live as they do. We've chosen AirBnb on our travels more times than not and if you haven't heard of it a) you need to read more of our posts and b) it's a fantastic and usually cheaper way to live in a home away from home. A lot of Airbnbs have a kitchen, clothes washer and usually better facilities and more privacy than hostels.
Our host was an elderly local who welcomed us into his beautiful home that he engineered himself. Our room had a balcony shaded by palm trees overlooking the neighborhood and a bowl of local fruit put out for us. We ate a few meals with him, chatted plenty about his life in and out of Cambodia and the culture here. It's very educating to talk to a local who isn't a tour guide and will tell you what they think straight out.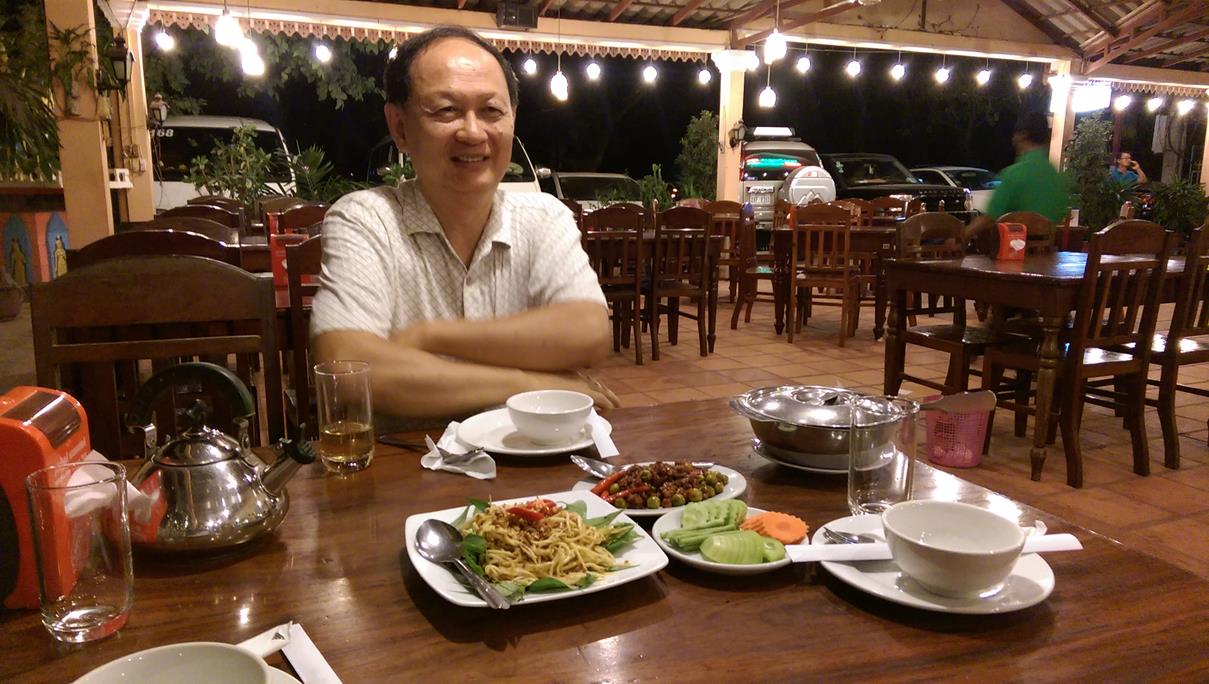 Some interesting experiences from staying here was that we were close to a temple and could hear the chants all too well. When someone passes (or gets married) people request the monks to play a chant over the speakers and it's played for about 15 hours. It was very cool to hear at first, but when the chanting went late into the night we'd had enough. Once the chanting quieted, the restless animals that liked to climb on our porch and every other living thing outside loved to cut off the jungle silence. No, the lion does not sleep tonight.
Despite it all we really love looking back on the uncomfortable experiences we've had and our adventures wouldn't be anywhere near complete without them. We also loved walking the dirt paths to and from our home, especially at night because of the stars. We've been in so many cities that we haven't really seen the stars for a while, but here there were billions of stars and so many that we've never seen before!
Bargaining
There are several markets in Siem Reap that provide fun souvenirs and clothes for foreigners at decent prices. Most shops in the market will start bargaining high and expect foreigners to bring the price down. If you still don't like the price of something, check out other shops because they all sell a lot of the same things! Only thing is if you're looking for regular clothes you won't find anything but "Ali Baba pants" or shirts with Cambodian logos.
We don't normally carry souvenirs with us since we pack as light as possible, but we saw some beautiful paintings on canvas that tempted us. The lady selling started high but then cut the price in half just with us turning away. We got it down a little more and bought one of the medium paintings for $9.
Cheap Food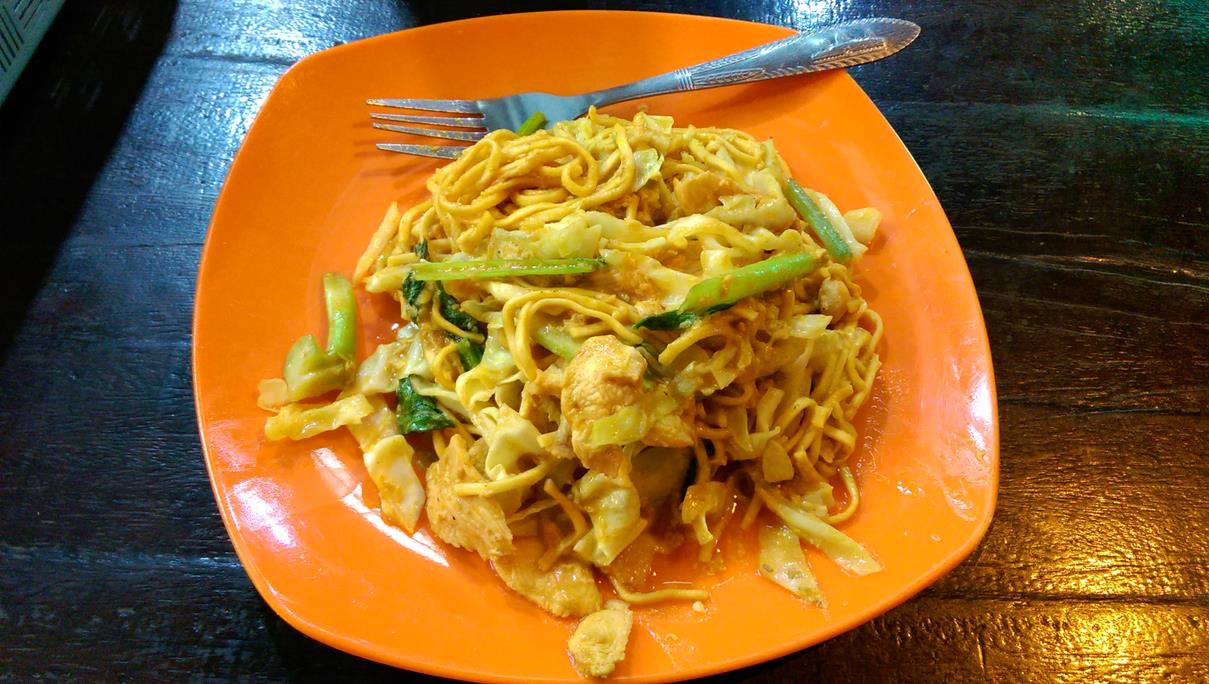 It's backwards in Asia where you're saving more money by eating out instead of buying food at the markets to cook your own meals. There are plenty of 7-11 stores that sell a lot of American foods just in case you're wanting a break from the local dishes. Just outside of Pub Street we found meals for as cheap as $2 that were simple food shops on the street.
There's a bug cafe in Siem Reap that sells tarantula, beetle and grasshopper kabobs along with other bugs if you're feeling like trying something wacky. There are also plenty of bug carts that sell all kinds of cooked bugs as well as cooked snakes. While we were walking around we saw a family eating tarantulas and the little girl was chewing on a hairy leg sticking halfway out her mouth. She seemed as happy to eat the tarantula as she would if it were a fruit snack.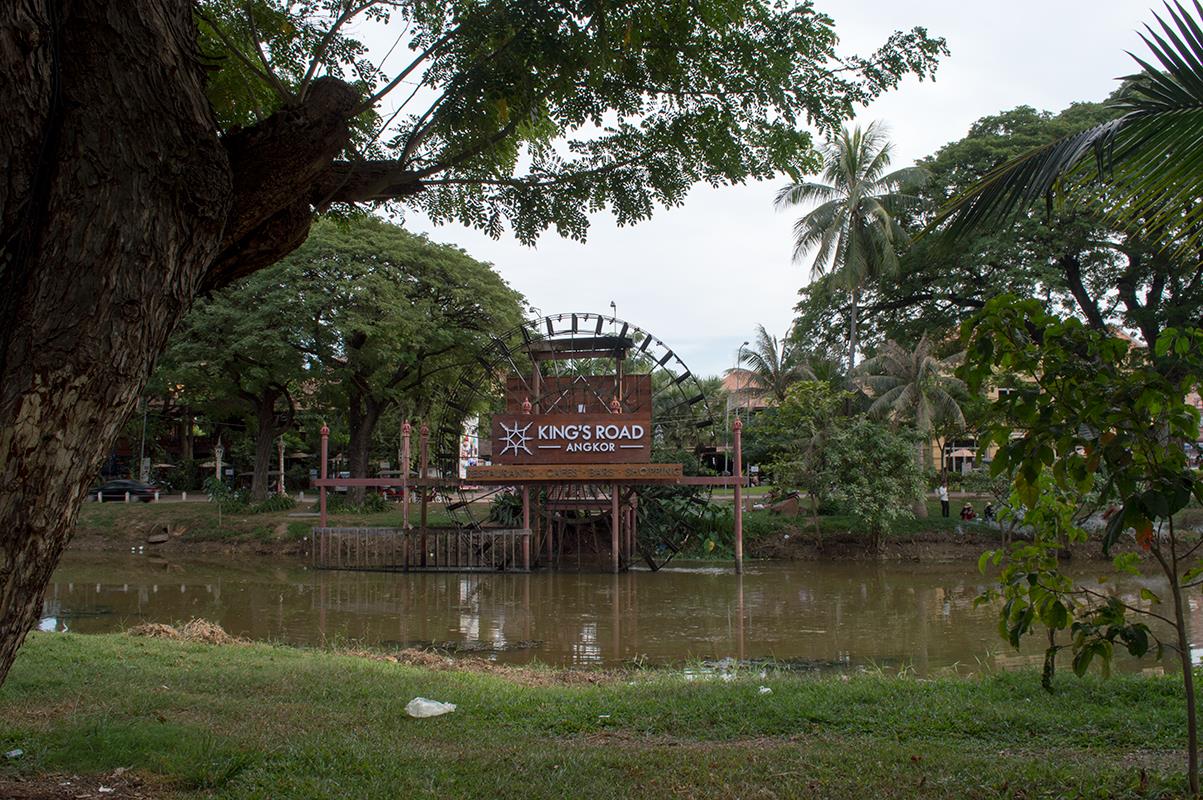 Take away
Angkor Wat is one of the most breathtaking, amazing, awe-inspiring man made structures in the World, it's huge and worth the work of getting there. Cambodia is a wonderful country full of smiling and kind people, and you'll wonder why you didn't have it on your travel list before.
*If you want to hear more about Angkor Wat we have a post about our favorite temples.
What borders have you crossed that were crazy/scary?