Beach bums in Phuket
We enjoyed being beach bums on the beautiful island, Phuket. Phuket is the very southern part of Thailand that's filled with white, sandy beaches and warm, clear water. You know what else Phuket is filled with? Tourists. And lots of them. If you're going to Thailand, make sure that you go to more than just Phuket because you won't get as much of the Thai culture there that you could find further north.
Taking the Mini Bus
A cheap but also convenient way from the airport to your hotel/hostel, etc. is to take a mini bus. Find the station in the airport that sells the tickets (we got ours at 180 BAHT each) and they'll lead you outside to where the mini bus is parked. The mini bus fits about 15 people and the driver drops everyone off right in front of their hotel. It has some air conditioning and will get you there quicker than a public bus (taxi is ~600 BAHT).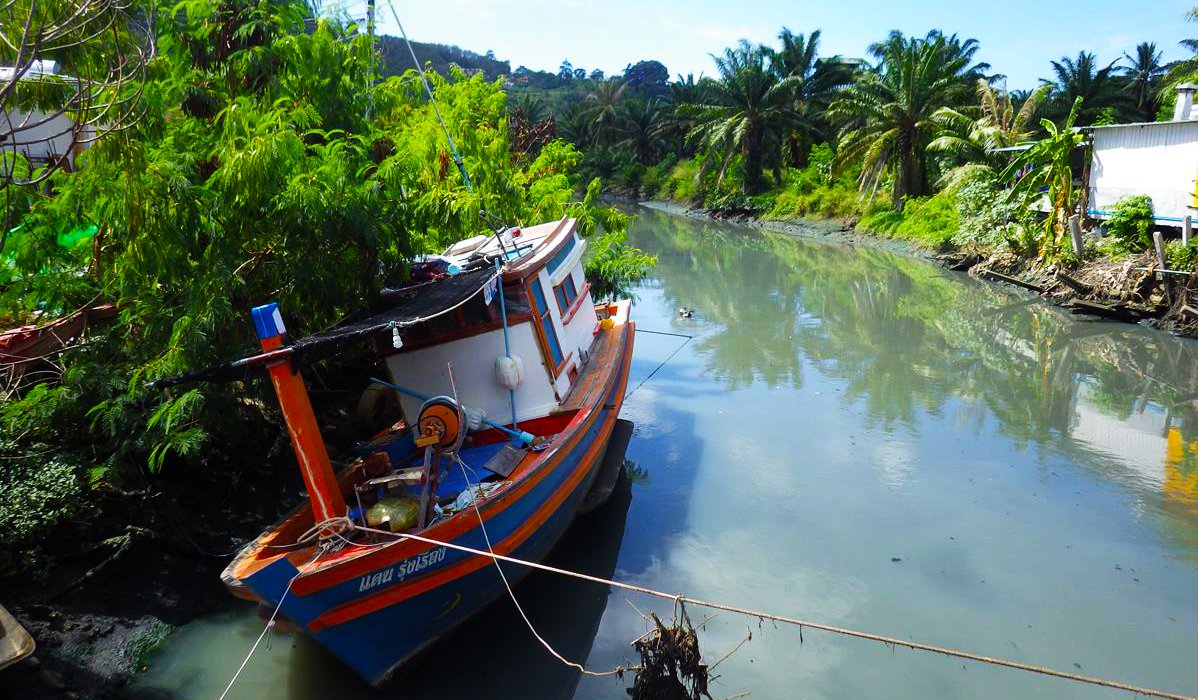 Be aware that the mini buses often stop at a tourist organization where they encourage you to come inside and offer to sell you different tours or expeditions. We just stood in the air conditioned building and looked through their pamphlets. It's a tourist trap to sell you pricey expeditions without you knowing what the prices are elsewhere, but there are plenty of booths closer to the beaches to buy from that automatically start bargaining down prices.
You can find a mini bus for the way back to the airport as well by buying tickets at one of the many booths selling tours and expeditions. The tickets back to the airport cost a little more (200 BAHT each) but we convinced them to let us pay a deposit of 100 and then the rest the next day when they picked us up. The mini bus picks everyone up from their hotels so the trip there takes about an hour and a half, but still seems to be the best way to travel to and from the airport.
It's like Disneyland… but on a beach in Asia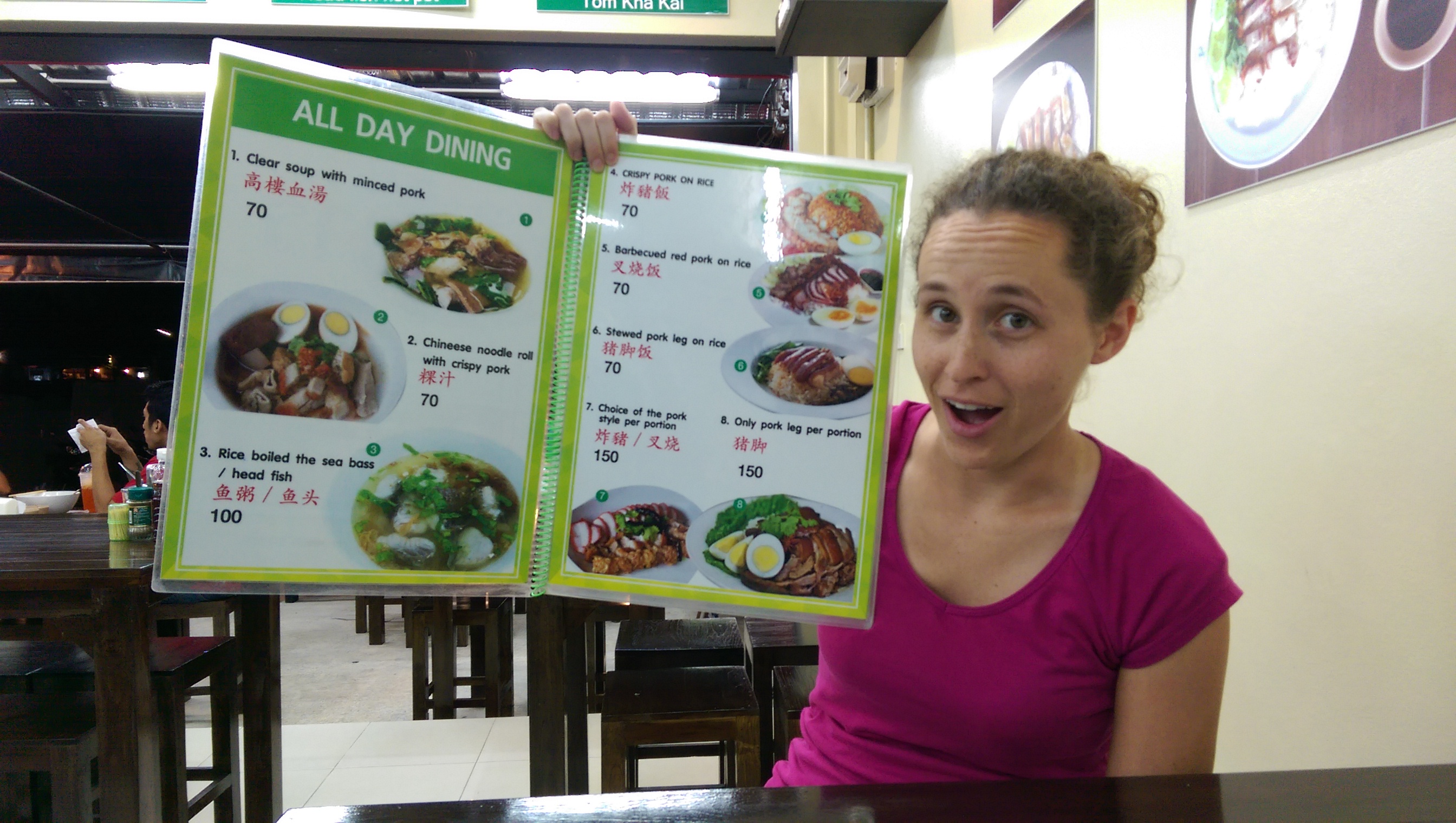 We first started seeing the signs of Phuket revolving around tourism when we arrived to our hotel because there seemed to be more tourists than locals. This isn't an entirely bad thing, if you get sick of thai food (like literally sick) than you certainly won't find any problems getting a pizza or pasta! Every menu had a couple of pages dedicated to their local foods and then the rest was American or Italian. The menus really cracked me up, especially the size of them! They wanted to make sure you could read the menu from out on the street!
The bonus of being in a highly touristed area is that there are plenty of activities to do, including elephant trekking, zip lining, jungle trekking, boat tours, the works. You couldn't run out of things to do here on a vacation. For us, we opted to go to the beach everyday, discovering the island by motorbike, walking the streets exploring and eating as much authentic food as we could find. It was fantastic.
Sounding like a broken record here, but since so many tourists come to Phuket the prices aren't cheap like other areas of Thailand and you'll find that you'll be paying the same price as you would back home (darn us tourists!). We checked out the Hard Rock Cafe but the meals were $15+ a plate! Don't let that sway you though, you can find cheap meals and other deals if you avoid the highly visited areas. We still found good portioned and delicious local meals for 60-80 BAHT by just looking where locals were eating. As the saying goes, do as the locals do. 
Scooterin around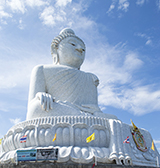 Renting a motor bike  was extremely fun, and was such a cheap way to explore where we wanted to on our own. It was 200 BAHT a day to rent the bike and we drove to places like Big Buddha, Wat Chalong (Chaithararam Temple) and Phromthep C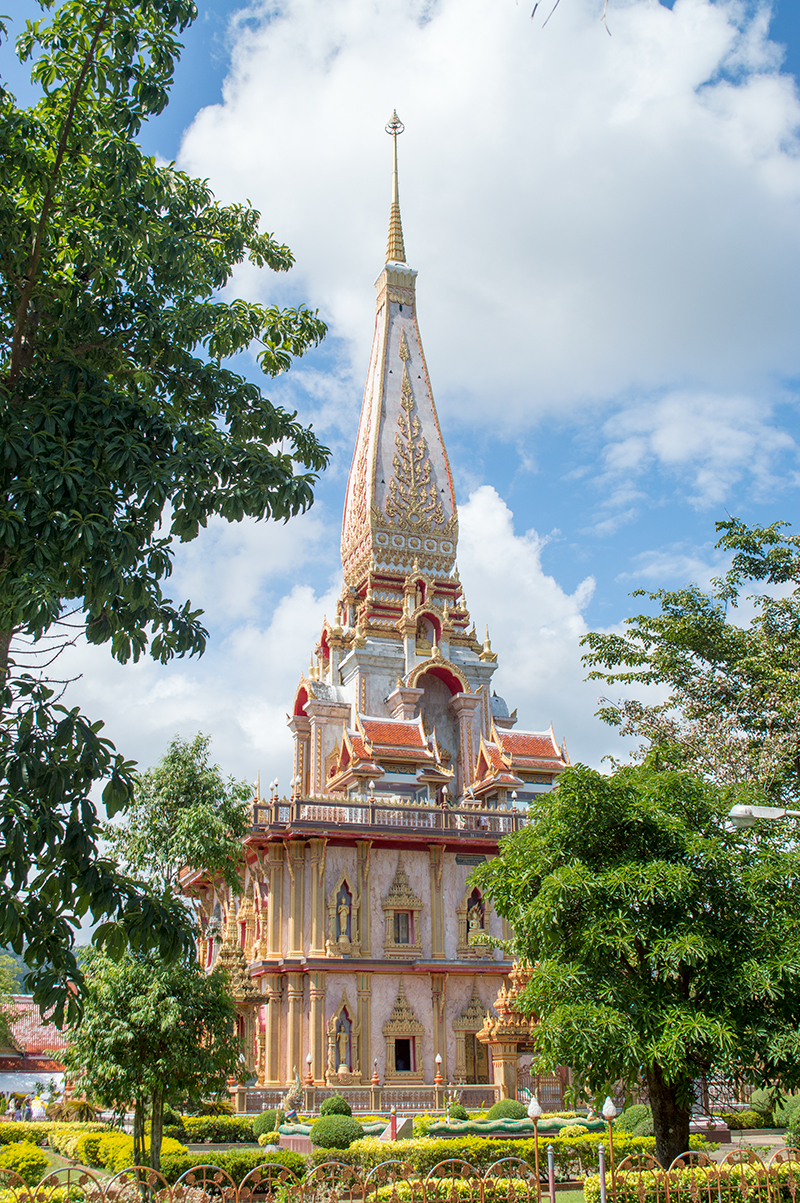 ape.
Like always, traveling to a place is half the experience so just dodging vehicles and maneuvering other scooters was the exhilarating part. People in Thailand can drive scooters like it's nobody's business, and they'll have their whole family, babies and toddlers included, stacked on the scooter while weaving through traffic. 
I loved just driving past the coast line and stopping at the beautiful and more secluded beaches to watch the sunset. We were only a 15 minute walk from the Patong Beach, but made sure to visit as many beaches as we could. One beach we watched the the sun slowly set, then heart shaped lanterns started lighting up the sky and then lightning striking in the distance. It was as if they were all taking turns as one was starting at the ending of another.
We discovered it was easier to rent a motor bike from our hotel because they have it parked right in front and they didn't require us to leave our passports. We were surprised when asking around at other motor bike rentals that they wanted us to leave our passports, and that people were actually doing it. DO NOT leave your passports with these places, your passport is your life when traveling. I understand, they need collateral, but rent from your hotel so you both have a safe agreement.
Overall judgement of Phuket: It's a beautiful place to visit, we loved the beaches and the little bursts of culture that we could find. It would've been awesome to do more here and we can always come back if we win the lottery, but we take what we can from our experiences and enjoy them for all that they're worth. Now the question is, would you think it's worth a visit for yourself?
Would you do as the locals do or take the tourist route?