The Art of Florence
Florence is the capital of Italy's Tuscany region and contains beautiful architecture and masterpieces that will make the top of any art major's to-see list. Florence is the home of Michelangelo's David, the birthplace of the Renaissance, and a city that will take you back in time.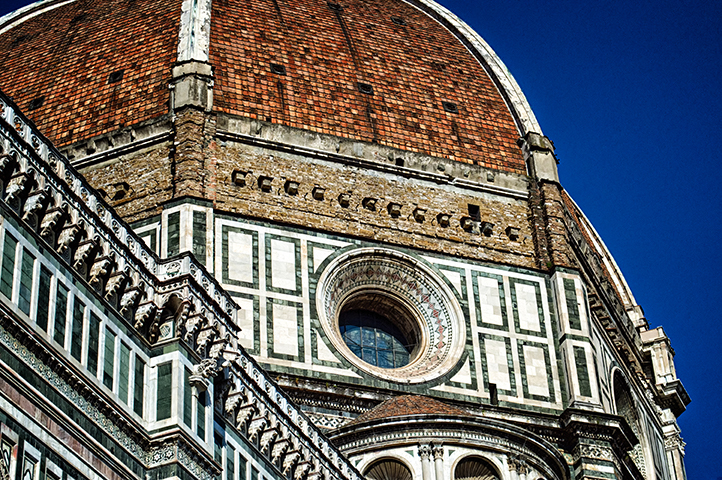 It was easy to see the lure of Florence that draws tourists in, I instantly was obsessing over the Florence Cathedral and it's beautiful red dome. The Cathedral is the icon for the city and can be seen clearly from many vantage points throughout the streets. Once we were done drooling over the Renaissance style of the building we started to peek into the shops and started drooling over the piles- yes piles of gelato.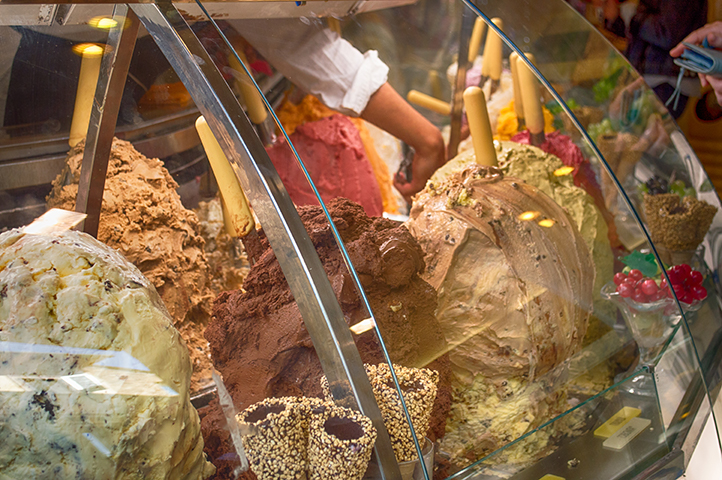 With gelato in hand we walked the cobble stoned streets visiting the Piazza della Signoria where we beheld one of the replicas of the famous David statue along with many other eye catching statues – one of which was the statue of Perseus beheading Medusa. If you're looking to see the original David statue (like most tourists are) you'll find it in the Galleria dell'Accademia, but make sure to get tickets in advance online!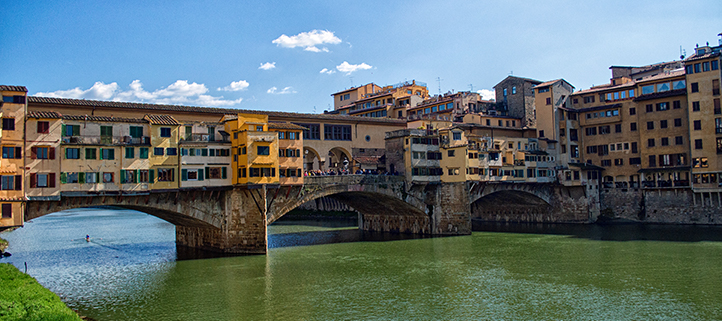 Florence was definitely a "touristy" city with all the street vendors and tourists crowding the Ponte Vecchio. We crossed the busy bridge to enjoy the view from the side where it was peaceful and honestly had the better view.
Keep your head on a swivel when you're walking in Florence (and any big city in Italy for that matter) so you can avoid being a victim of pick-pocketing. Also, make sure to steer clear of the scooters that rule the small Italian roads AND sidewalks.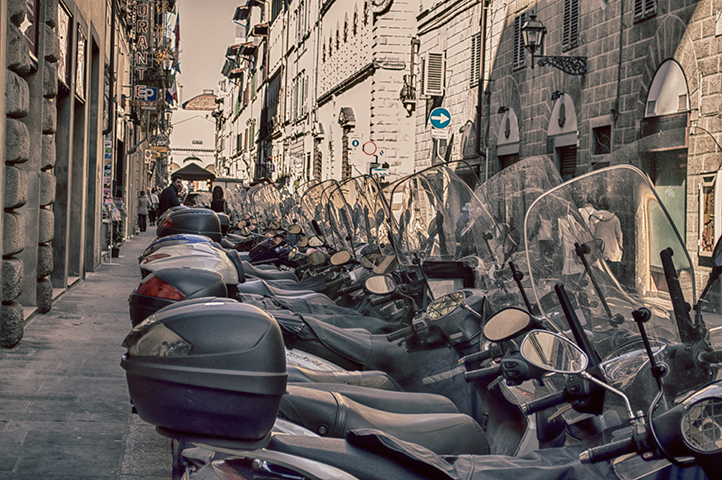 We hiked to the vantage point at the Piazzale Michelangelo where you'll not only find amazing panoramic views of Florence, but you'll also find the second replica of the David. Many tourists and locals alike were hanging around enjoying the view with their drinks and it's a nice place to have a snack and enjoy the ambiance.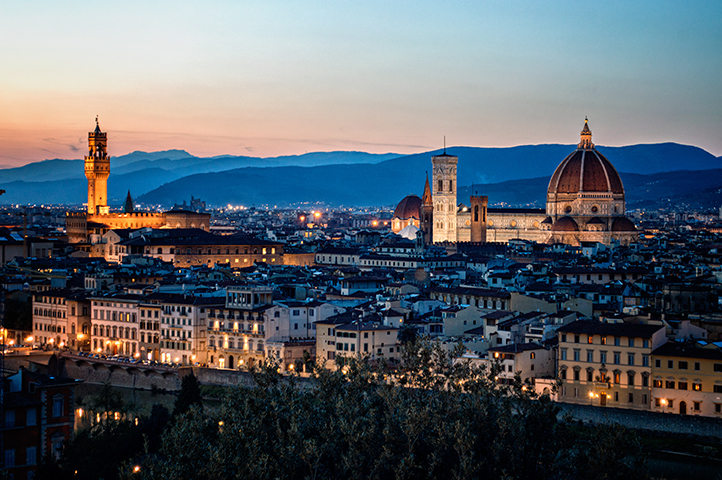 What a day! We'd walked all over the city loving the atmosphere and feeling the history of the city through the streets. Most tourists need at least a couple days to see all the art and museums in addition to walking the streets so keep that in mind when planning your itinerary!
Check out our map for great sight seeing spots in Florence!
Now that you've imagined the art of Florence, come see it for yourself!