Ferries in Finland
A year of constant backpacking from place to place is exhausting! It's an experience I wouldn't trade for anything, but the trade off is that it takes a lot of work! With almost a year of buses and planes it was a relief to ferry over to one of our last destinations; Finland! We shipped into the beautiful city Helsinki.
It was cheaper to take a ferry from Estonia to Finland on the Eckerö line (19 euros each) than to fly. The ferry ported out of and into Helsinki. We ended up taking a few ferries while in Finland because it was the better price and experience.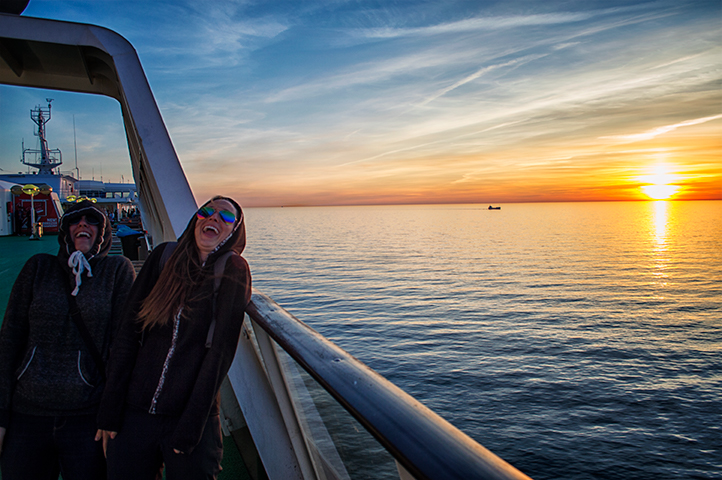 Birthday Boy
We were in Finland in May during Pablo's birthday so we made him breakfast – one of his favorites, french toast. After that we went on a short ferry to Suomenlinna, which is a maritime sea fortress from the 18th century. Suomenlinna is a UNESCO world heritage site as well as home to roughly 800 people. It's free to enter Suomenlinna, you just have to pay the small ferry fee. There are museums on the island, but of course we enjoyed exploring the area instead.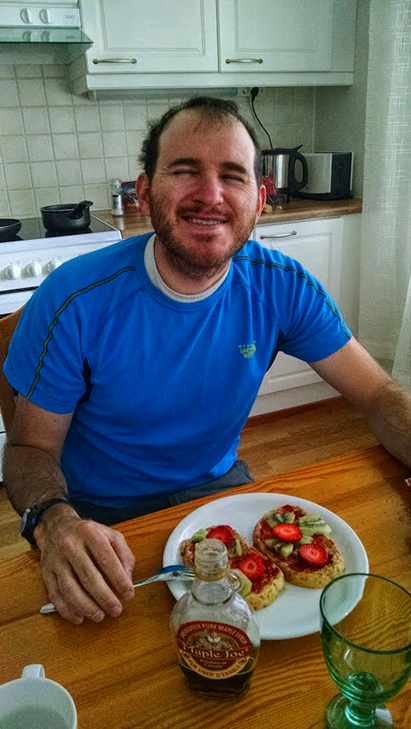 It was that awkward Spring weather time where it doesn't know if it wants to be blistering hot or freezing cold. We foolishly figured it would be nice and warm so we didn't bring our jackets. We were cold on the ferry and walking on Suomenlinna since the wind wasn't blocked by any buildings. Aside from that, it was like walking through the shire as we passed the battery and storage huts covered in grass.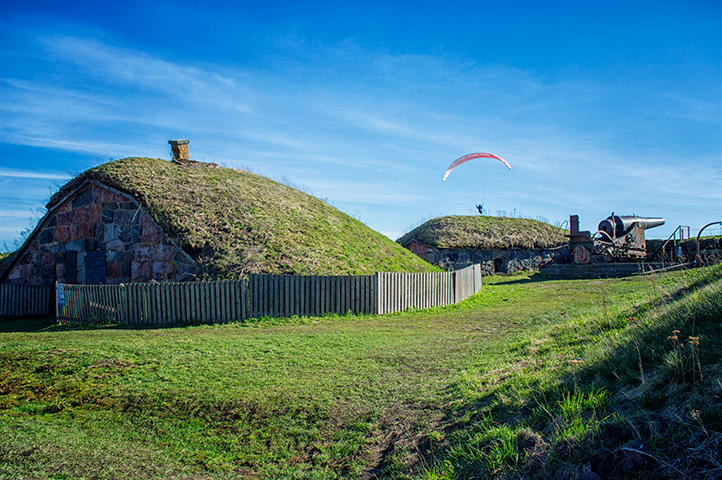 Yoohoo Sauna Time
The Sauna is a huge part of Finnish culture. In Finland there are millions of saunas and averages one per household. Our AirBnB in fact did have a sauna and it was fantastic. After walking around visiting the city we would soak in the sauna thinking maybe we should adopt the Finnish culture back home.
The whole sauna experience isn't complete without what the Finnish like to call jäähy, which is to take a cooling break. Similar to when sitting in a hot tub in the winter you always have someone daring enough to jump in the snow and then jump back in the hot tub. Same with the sauna, whether it's jumping into a nearby lake, cold barrel of water or shower and then coming back in the sauna until it's too hot again.
Local foods
In the Helsinki Market Square there are booths set up that sell local trinkets, jams, and delicious food. I loved seeing that everything came from locals, grown and made to full authenticity and quality. Sausage and potatoes are a local favorite, there was also reindeer meatballs, salmon and other fish plates that we indulged in. We also purchased a jar of yummy lingonberry jam for our toast breakfasts.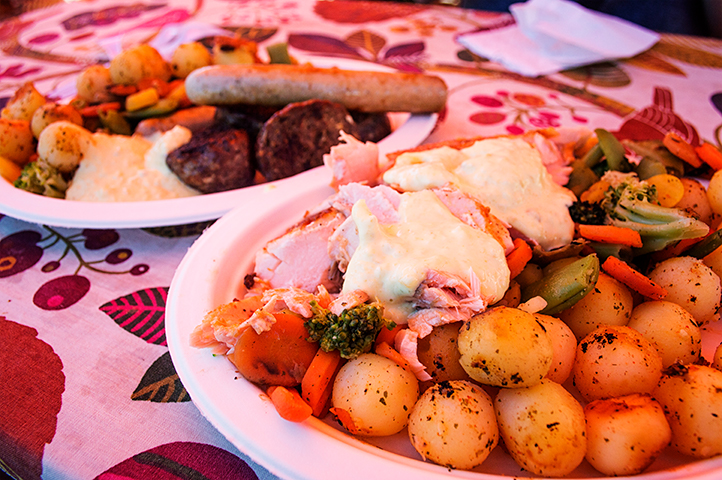 We made sure to visit chocolate shops, including Fazer where we had Helsinki's finest chocolates. I felt like it would be a crime if we didn't buy chocolate while in Scandinavia. Of course as usual we had a plethora of danishes while here. I know I'll miss the pastries when we go back to the U.S. since they really don't compare.
Sites to see
I'm sorry if you're a fan of museums – I'm not, so I can't tell you how interesting the museums in Helsinki are. I can tell you however that there are many museums that are very likely to fill your holiday. There are several architectually appealing buildings that we walked around to. Namely: Uspenski Cathedral, Helsinki Cathedral, Finnish National Theatre, Parliament House and Sibelius Monument.
Temppeliaukio Church is a church built into a rock. Think that's a typo? I say Nay, 'tis not. It's understandably nicknamed Church of the Rock. Temppeliaukio is a Lutheran church finished in 1969. The copper dome roof of the church sticking out of the rock makes it look like a spaceship crash landed there.
Aside from the architecture we enjoyed walking into whatever shops caught our eye and getting a taste of the culture that way. There were plenty of cafes walking distance from Helsinki Market Square and towards the park, Esplanadi. On your way you'll cross paths with the Havis Amanda (literally translates into naked Amanda).
*Helsinki is also a bike friendly city if you care to rent a bike to site see.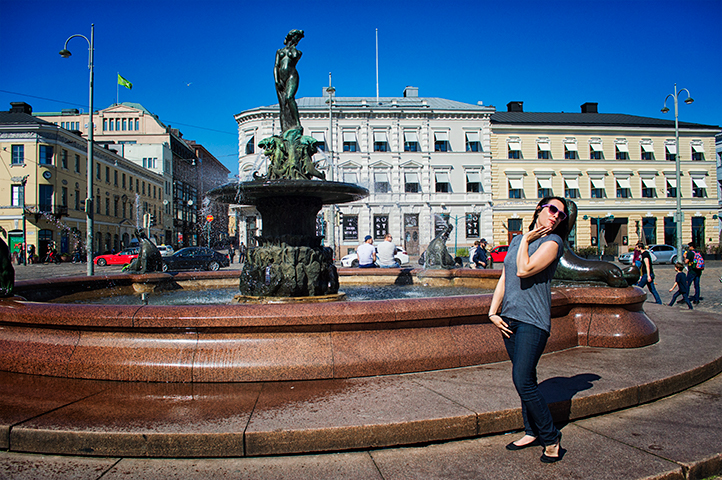 How to travel Finland
In Finland's Capital it was cheaper to travel in and out of the country by ferry. The downside of staying there was that we didn't see some of the National Parks, or beauties further North that Finland has to offer.
If you were to ask me how to best tour the Scandinavian and Baltic countries I'd recommend 2 ways. 1: take a cruise that stops in all the Capital cities and gives you a fair taste of the culture. This would be the best if you're a more of a relaxing traveler or don't have enough time. OR 2: Take your time separately with each country and go further out from the capital cities renting a car and stopping in AirBnBs as you go.
With the Scandinavian Countries we hope to make it back – specifically to see the Northern lights (I've wanted to stay in one of those awesome hotels/igloos that you can see the lights through the glass ceiling). I've also wanted to come during Christmas time to visit the Santa villages and pay homage to the homeland of Santa Clause. We'll make it back soon enough!
With only two more stops left in our year long backpacking trip we're almost "Finn"ished!