London Calling
Is London calling to you in far away lands? We couldn't wait to get to London, but if you're going to answer London's call keep in mind that it's very expensive there. We'd gotten used to the prices on the mainland, especially the cheap prices in the Balkans, so it was a game changer when we exchanged to the British pound (since it was $1 to £0.66). For some simple grub at a pub it cost about £7-£10 and accommodations at airbnbs were £30 or more for the simplest rooms.
Luckily we were able to stay with a friend of a friend while in London and not only saved on finding accommodations, but also gained new friendships and learned about London from an insider's perspective. Even though we had friends to stay with we didn't want to impose for long and wanted to save as much as we could so we only spent 4 days in London. These 4 days turned out to be enough to get a good look at London and all it's luring spots.
Undersea Channel
We headed out to London by bus initially, but as you know between the UK and Europe mainland is the English Channel, and buses can't go over that. They can however go under it. We crossed the border from France and our bus was loaded into the Eurotunnel Shuttle along with other vehicles. The passengers were allowed to get out of the vehicles and walk around while the shuttle was moving. We were excited to ride through the tunnel, but actually expected to see the water through the windows. All we could see was the dark tunnel, but I pictured the ocean around us and all the creatures that could be swimming above.
Finally seeing the places from the movies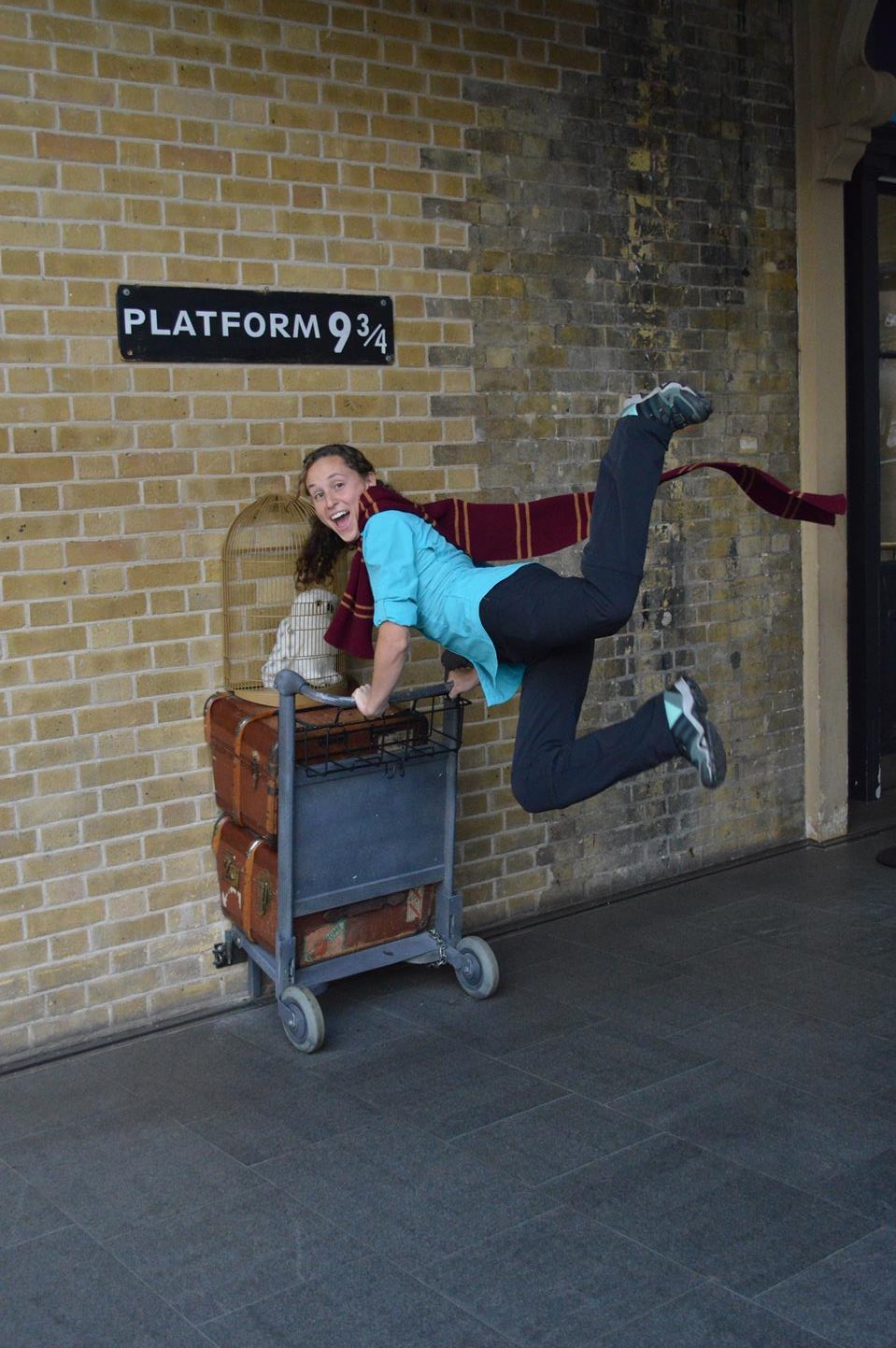 Do you ever get to a famous landmark and feel like there should be fireworks going off or realize your actually standing on a movie set? The first time I saw Big Ben was passing by in a double decker bus at night and I was having a hard time standing while the driver zipped through traffic. Sometimes I think that I'll wake up and seeing all these places was just in a dream, inspired by the many movies I've watched.
We relate a lot of things to movies (we also quote movies all the time and people who don't probably get frustrated around us) so every street seemed like it was familiar from a movie scene. We had to visit 221B Baker Street to visit Sherlock Holmes residence and just next door was an old Beatles antiques shop. We also headed to King's Cross to visit Platform 9 and 3/4 and the nearby Harry Potter shop with the same name. Of course, there were plenty of other nerds like us at these spots, even though it was low season, but it was fun to be surrounded by other people who are as weird as us.
London Calling
What initially called us to London was seeing the iconic Big Ben, Palace of Westminster, Buckingham Palace  and the Tower Bridge. These are well known places of London, but of course there's more, maybe not as known but equally unique places to visit in London. Our new favorites were Piccadilly Circus, the London Eye (especially lit up at night), Tower of London, the Royal Observatory which gives you a beautiful panoramic view. If you want to see all our photos of these places to visit go to our photo gallery.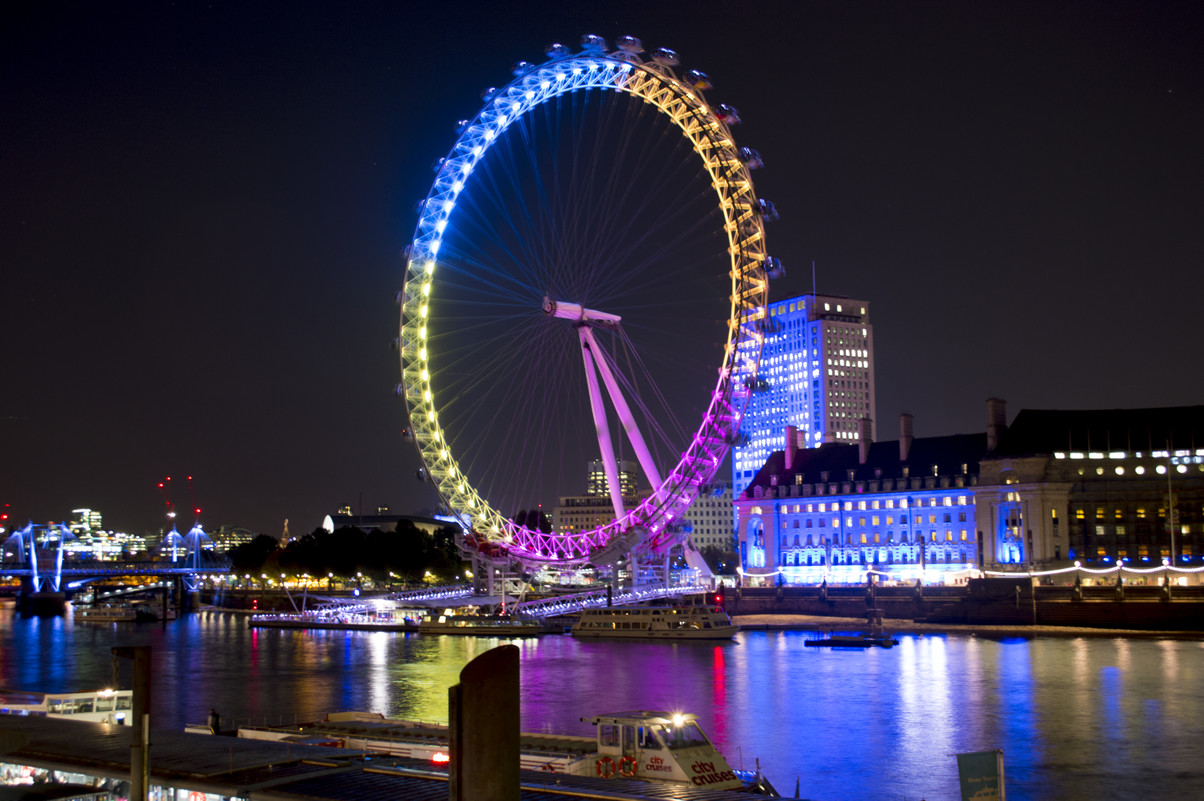 Oyster Card
We walked everywhere like usual, and were bone weary by the end of each day. We did use the double decker buses for those long distances and in order to ride on the buses or metros we needed an oyster card. Whenever we would get on the bus we had to scan our card and it would take £1.50 each off every ride (for the metro it's £2.90). There's a cap after 3-4 scans in a day where it stops deducting money from the card. We picked up the oyster card at the train station where we topped it off with a certain amount and returned it at the end of the journey getting the money that was left on the card back as well as what we paid for the actual card (£5 deposit).
Grub
Piccadilly Circus is the Times Square of London, and it's blinding with TV screens all over. It's a busy area, but fun to walk through. There's a China Town, a few theaters, all kinds of stores, an m&m factory and plenty of places to eat. While walking through Piccadilly Circus we stopped by and got fish and chips, which we were told we couldn't leave without trying some. The fish and chips is definitely a filling meal, and we love how instead of sauce the chips condiments are vinegar and salt.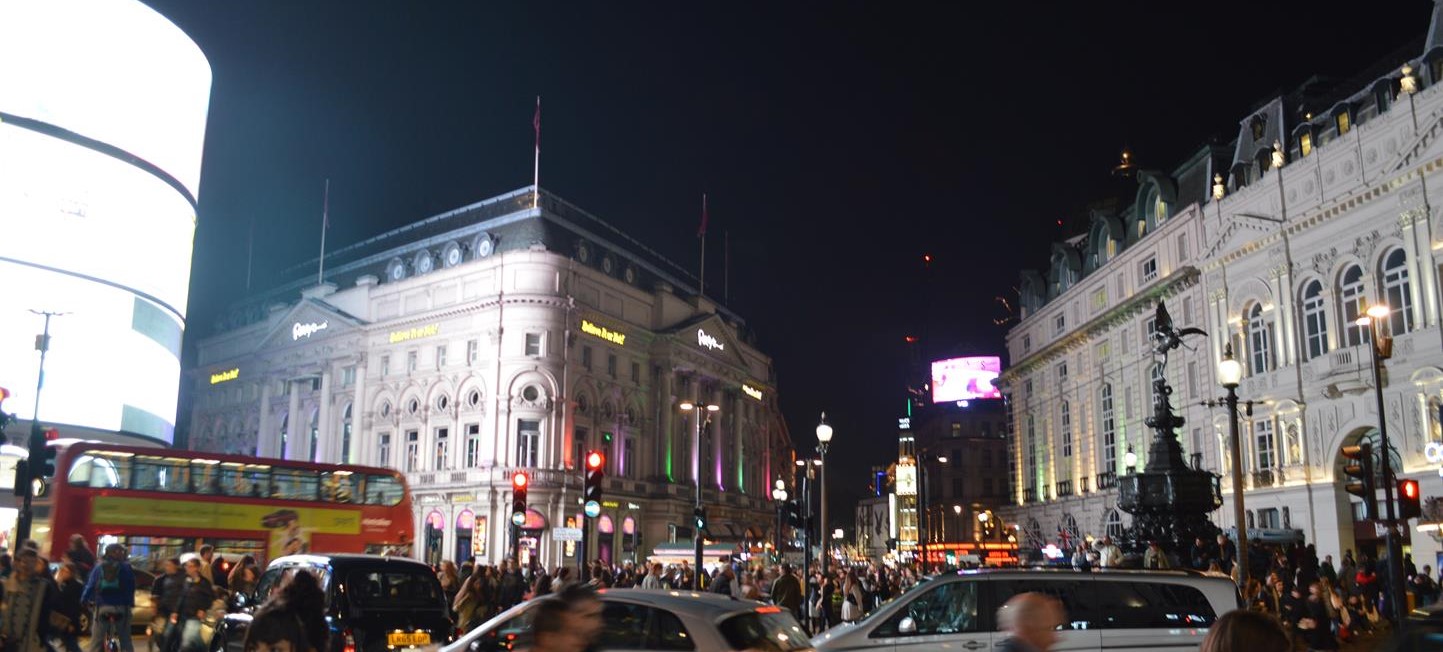 Changing of the guard
Watching the changing of the guard at Buckingham Palace is one of the things you "need" to do when visiting London. During the high season you can watch the changing of the guard everyday, and in the off season it's every other day so you can't miss it. There will be thick crowds of people (high or low season) so don't bother trying to get to the front by the palace, instead head to the back by the park where you'll get an actual view of what's going on. We watched for a half hour and after weaving through the crowds we were done. At least we saw the horses and classic uniforms (including the black beaver hats) of the guard that made it worth it.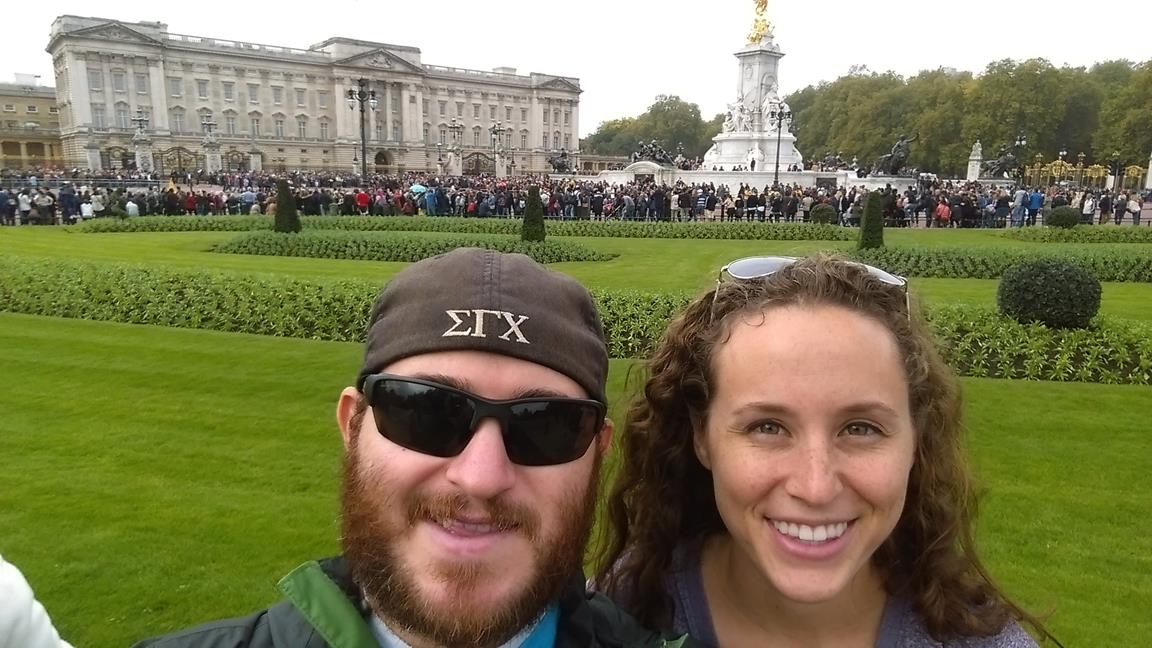 For free?!
We love free things, and it helps to have some free attractions in an expensive city. That's why we actually went to a museum in London because they were all free. I'll share a sad secret so you learn from our mistake, the museums generally close early (around 5PM) so don't save them for the end of the day like we did because you'll miss out on some cool ones!
London is a great destination for your holiday, just make sure you save up enough money to make it all that it should be!
What would call you to London?