Top spots for a road trip in Portugal
Portugal seems to be forgotten by foreigners as they make their way through Spain, France and Italy, but it's such an amazing place to visit! Despite being the neighbor to some expensive countries in Europe, a lot of the tourist spots had decently priced entree fees and most of it's historical places are very well intact. If that doesn't convince you enough, Portugal also has some amazing landscapes and backdrops that are perfect for an authentic getaway. Since we spent a week road tripping all the way from Porto down to Faro we can tell you some very necessary points of interest on your next getaway to Portugal.
Our week started out by picking up some friends and family members that flew in to add to our road tripping fun. We planned to have 2 days in Porto, 3 days in Lisbon and 2 days in Faro having reserved an Airbnb in each city in advance which turned out to be cheaper than stopping in at a hostel. We made a map beforehand of all the interesting tourist spots, and if you want to view the map for your road trip click here.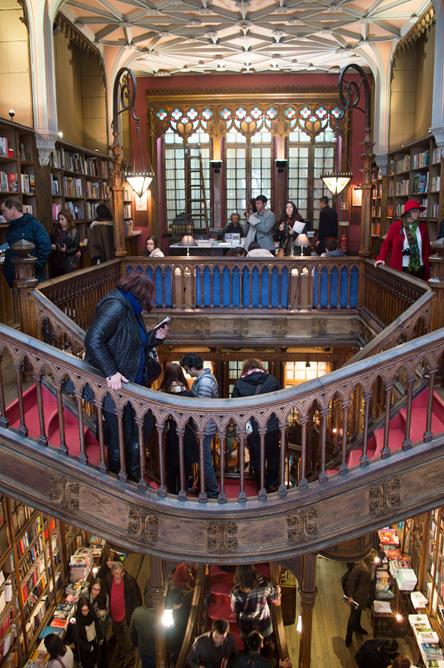 Porto
Our first stop in Portugal was walking around Porto where a few great spots were within a couple miles radius. We paid a couple euros to enter the Livraria Lello & Irmão, which is one of the oldest bookstores in Portugal and the whole thing has an old and modern clash thing going on. The library is very popular because it's been the inspiration for many acclaimed authors, and it doesn't look bad for it's age either!
Many of the churches in Portugal have blue tile work on the exterior, and I loved how unique it made them look. We stopped to admire the artwork of the Igreja de Santa Clara, Igreja do Carmo and the Church of Saint Ildefonso.
I think what made Porto such a beautiful city was all the orange rooftops and the bright character of the buildings. We had the best view of the orange topped apartment buildings from the Porto Cathedral and across the Luís Bridge. These are the kind of views we had:

A famous Portuguese sandwich called Francesinha, which means little frenchie in Portuguese, is made with bread, ham, sausage, steak or roast meat and covered with melted cheese and a thick tomato sauce (pretty much a grilled cheese on steroids). We had to try it despite reading from a fellow blogger that said it tasted disgusting, and thought it had an interesting sauce but still very delicious! I guess it really depends on where you try food and it can strongly change your experience! We ate at a spot right by the plaza while we fended off the pigeons and listened to a trumpet player's funny melodies.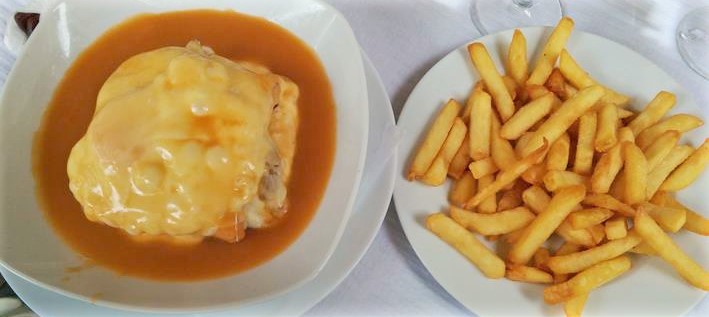 On to Lisbon!
Quinta da Regaleira is an absolutely necessary spot for your Portugal travels list. This place was AMAZING. In the same area is the famous Pena Palace that is another must see, but I'd recommend aiming to go on a clear day so you can actually see it. We enjoyed just hiking to these spots because everything was so green and covered in mist. It was a fairy tale kind of setting and even though we could hardly see the castles through it we still had a magical time!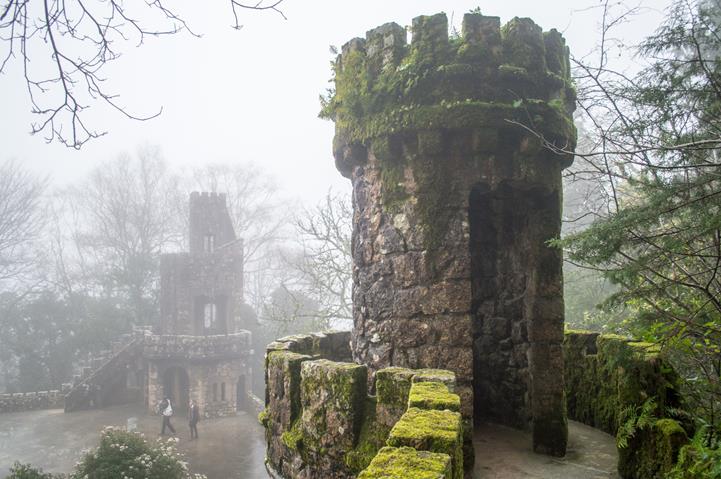 When we were walking the streets in Porto and Lisbon the cobblestone streets were usually rain soaked and made the cities even more beautiful. Mostly locals walked the streets carrying umbrellas and rushing to get somewhere while we meandered not paying too much attention to where our actual destination was.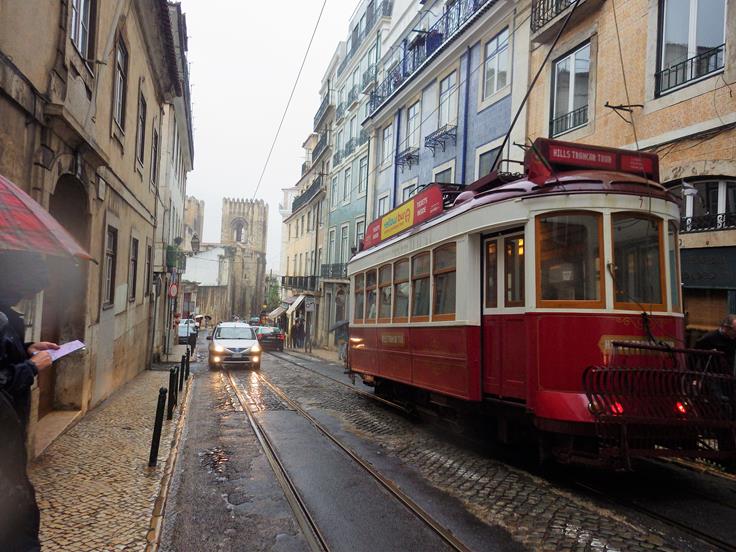 Faro
Last but not least is Faro, a great area for hiking and exploring the beach caves. I guess the best time to see Portugal is during the summer months when it's warm enough to swim or kayak to the algarve caves. There was a boat tour that would take us to the caves, but since we went during off season there were limited times to go so make sure you plan in advance! Even though we didn't get to swim or kayak it was still fun to have the beach and caves to ourselves.
My favorite part of Faro was stopping at the beautiful beaches with the dramatic landscapes and lighthouses. I really don't think a trip to Portugal is complete without making your way South to Praia da Rocha and Praia da Marinha (both of which are on our hot spots map).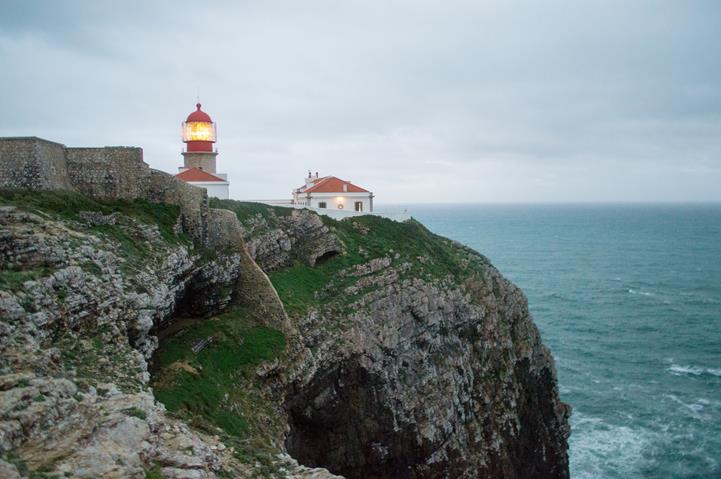 In Between
The benefit of doing a road trip is that we could stop anywhere we wanted to and of course we chose to visit a few impressive castles. There was the Castelo de Santa Maria da Feira, Castelo de Montemor-O-Velho, Castelo de Leiria, Almourol Castle, Queijo Castle, Castle of Silves, Castle of Sao Jorge, Castelo de Sines and Castelo de Aljezur… Just to name a few! The best castles we saw were between Porto and Lisbon, but it was a long drive between all of them so we didn't get to explore each one as thoroughly as we would have liked.
Questions? Please contact us, we'd love to help you plan your road trip through Portugal!
Want to see more photos of beautiful Portugal? Go to our photo gallery 🙂
What route would you take through Portugal? What sites would you see?