Soaking in the thermal baths in Budapest
The thermal baths in Budapest date back to the time when Romans came to the Pest area and soaked in the thermal springs. Ruins of the original baths still remain, but the baths have also been rebuilt and more have been added. Several people, tourists and locals combined, flock to the baths for relaxation. The baths have been used for medicinal purposes as well and create a comfort that is much needed after the stress of traveling.
We decided we needed to take some time for soaking in the thermal baths in Budapest and were lucky enough to try two out of the several baths that spread across Budapest. The two baths we visited were the Veli Bej Turkish Thermal Bath (Császár Bath) and the Széchenyi Thermal Bath.

Széchenyi vs. Veli Bej
Széchenyi is the largest medicinal bath in Europe, and also the most visited thermal bath. This being said, it can be very crowded and possibly hard for some to relax with so many people around. We enjoyed it however, and had fun hopping from one bath to another searching for any hidden baths and testing them out.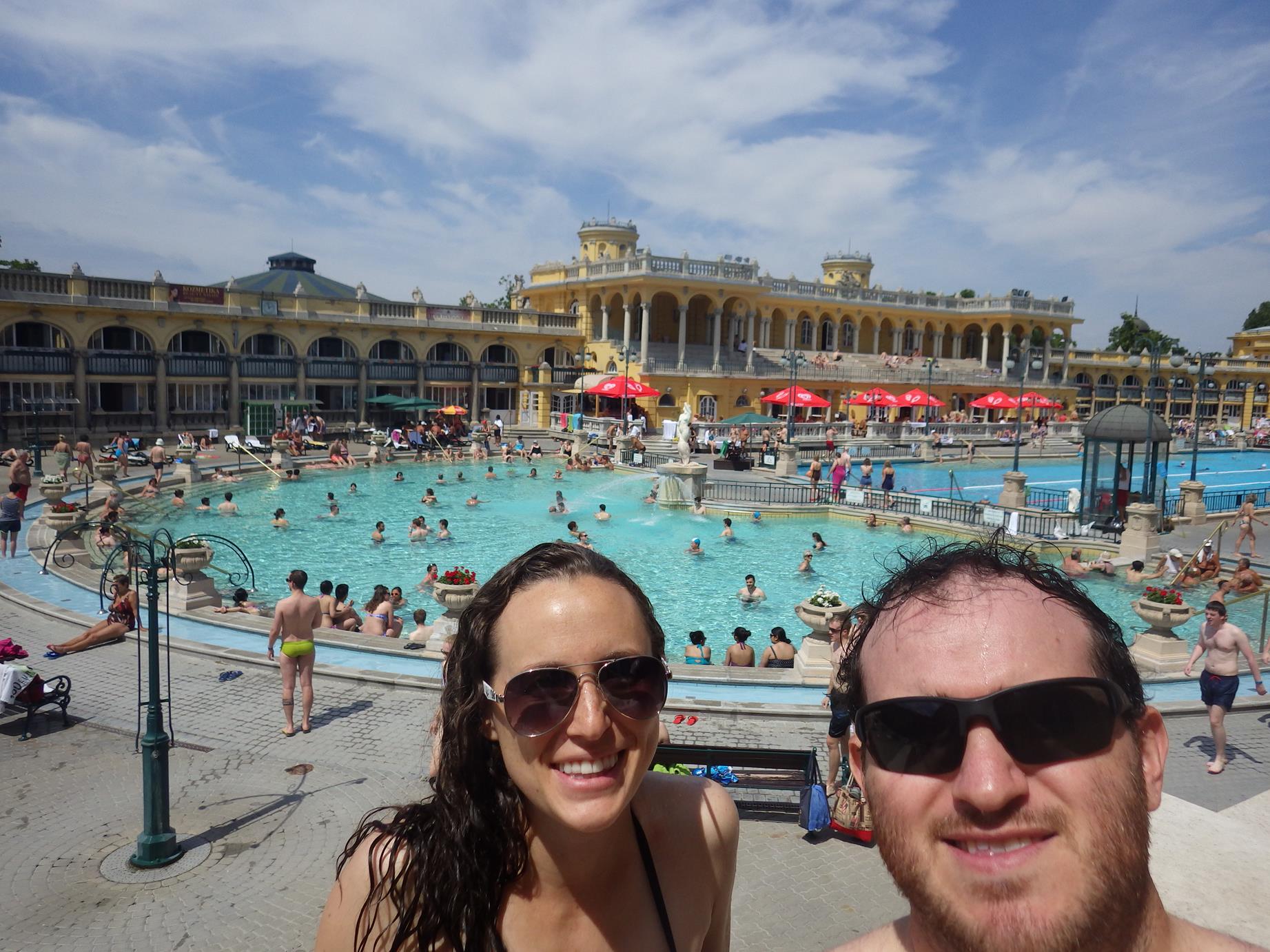 There are 18 total baths in Széchenyi, 3 outside and 15 inside, ranging from different sizes and different degrees. There are also saunas ranging in temperatures, some of them insanely high in my opinion (I feel like I'm suffocating in saunas, not a fan).
The Veli Bej is the oldest and considered the most beautiful Turkish Bath in Budapest. It was very secluded (also hard to find because of this) and intimate. If you're looking for a romantic getaway, this is a nice thermal bath to choose. There weren't very many people in the baths and it was very relaxing to have a lot of it to ourselves. There were only 5 baths at Veli Bej and all of them were inside, but there were also 3 saunas to sweat off in.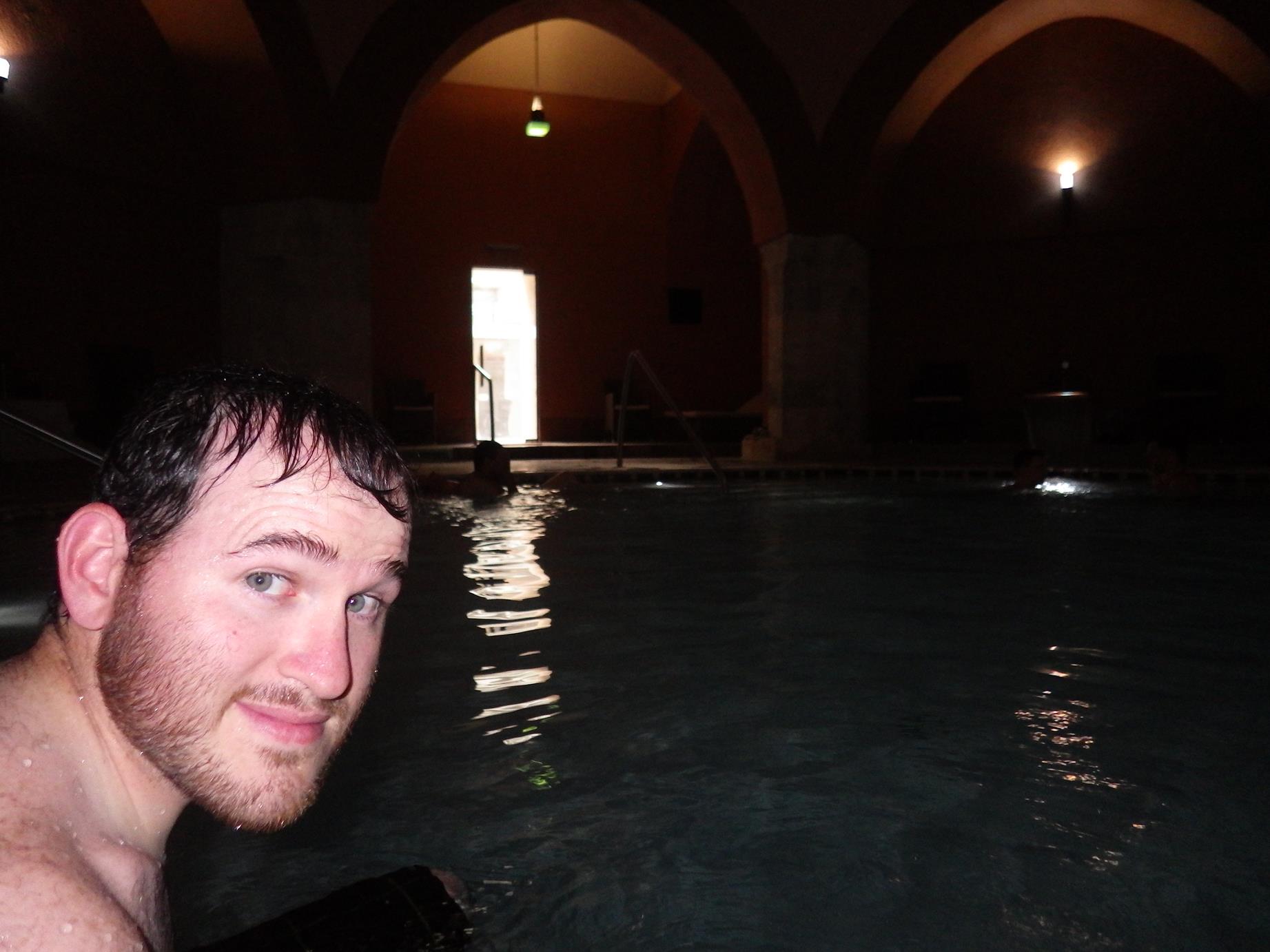 So whether you're looking for a secluded bath or a fun and popular bath, make sure that when you pay a visit to Budapest that you take time to relax in one of the thermal baths!
Which thermal bath would you prefer to go to?