NYE Lantern Festival in Chiang Mai
When I researched things to do for our trip into Chiang Mai, Thailand I found out about the Yi Peng Lantern Festival in November. It's an unbelievably huge festival of lanterns and we were missing it by just a few weeks! I couldn't believe we were that close to seeing it. I searched more and found out that Chiang Mai also has a lantern festival for New Year's Eve and BAM that became my sole focus for planning when we'd be there.
During my searching I found it difficult to find many details of when and where exactly this amazing NYE lantern festival would be. It's kind of the kid brother to the Yi Peng so it gets ignored a bit and doesn't have much of a hype. I'm here to tell you it's worth a hype and I have details for those who want to be there for it.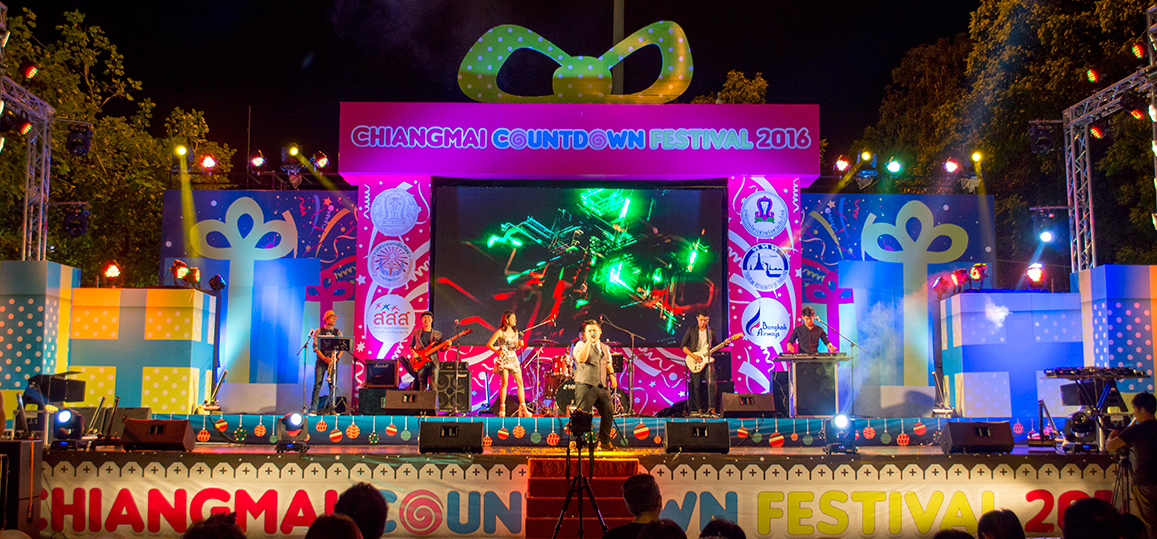 The Where
The lanterns are actually at the countdown New Year's Festival going on in the main square in Chiang Mai city. We entered through the Tha Phae Gate and worked our way through the crowds to the canal where the lanterns seemed to be coming from. There was plenty of different yummy foods to feast on and vendors selling different cool souveneirs. After eating and sending off lanterns we tried the charcoal ice cream… just in case we might need it to calm our stomachs from all the Thai food!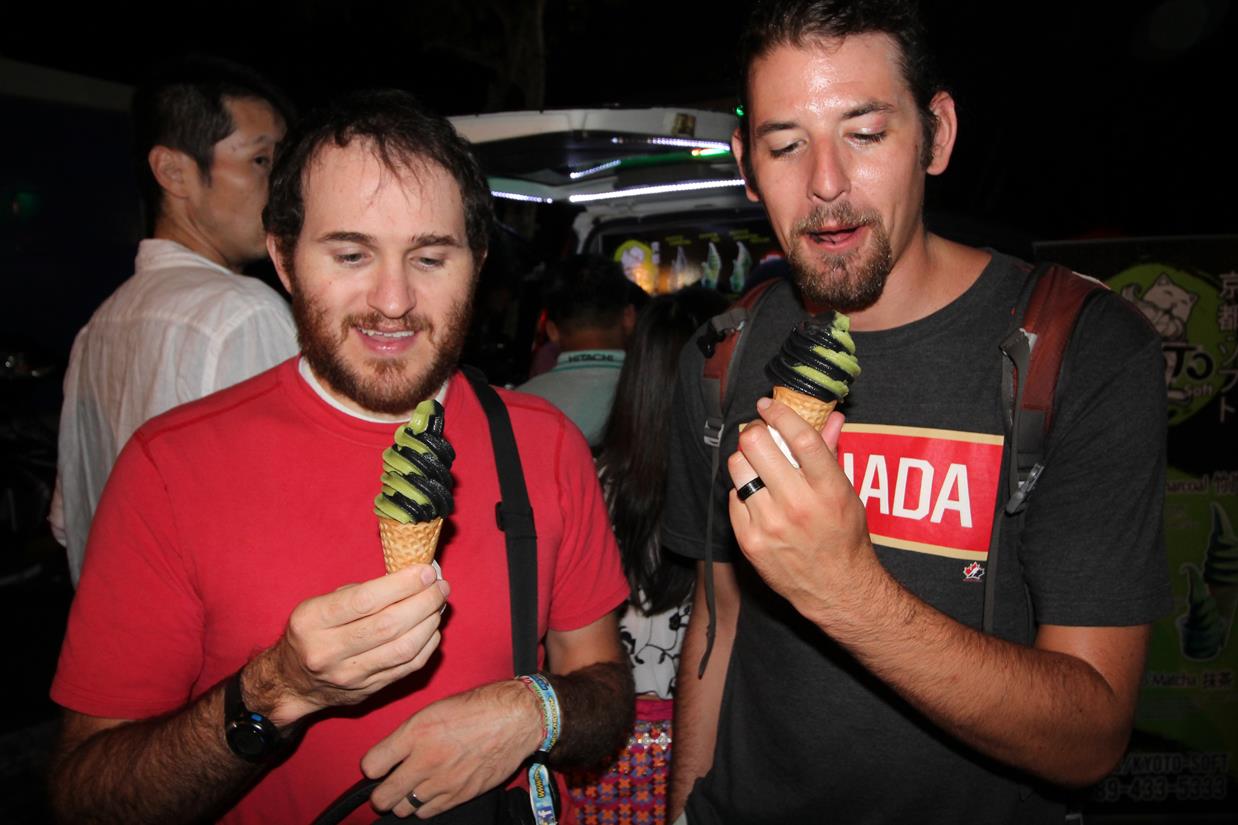 The When
The NYE festival starts around 6PM and goes past midnight (we were there until about 2AM and they started to clean up the booths and put everything away so we left). The lanterns were my only focus and I was worried we'd miss when they'd be sent off. Turns out there are TONS of lanterns floating up to the sky all night. Of course, the best time to catch the biggest bunch of them was at midnight, but there were hundreds leading up to midnight. There were vendors walking the streets selling the lanterns and just outside of shops people were selling them. It's actually difficult not to find where to buy one and you'd have to be staring at the ground to miss out on everything. I laughed at myself for worrying that we wouldn't see many lanterns because there were SO many everywhere and all the time lighting up the sky.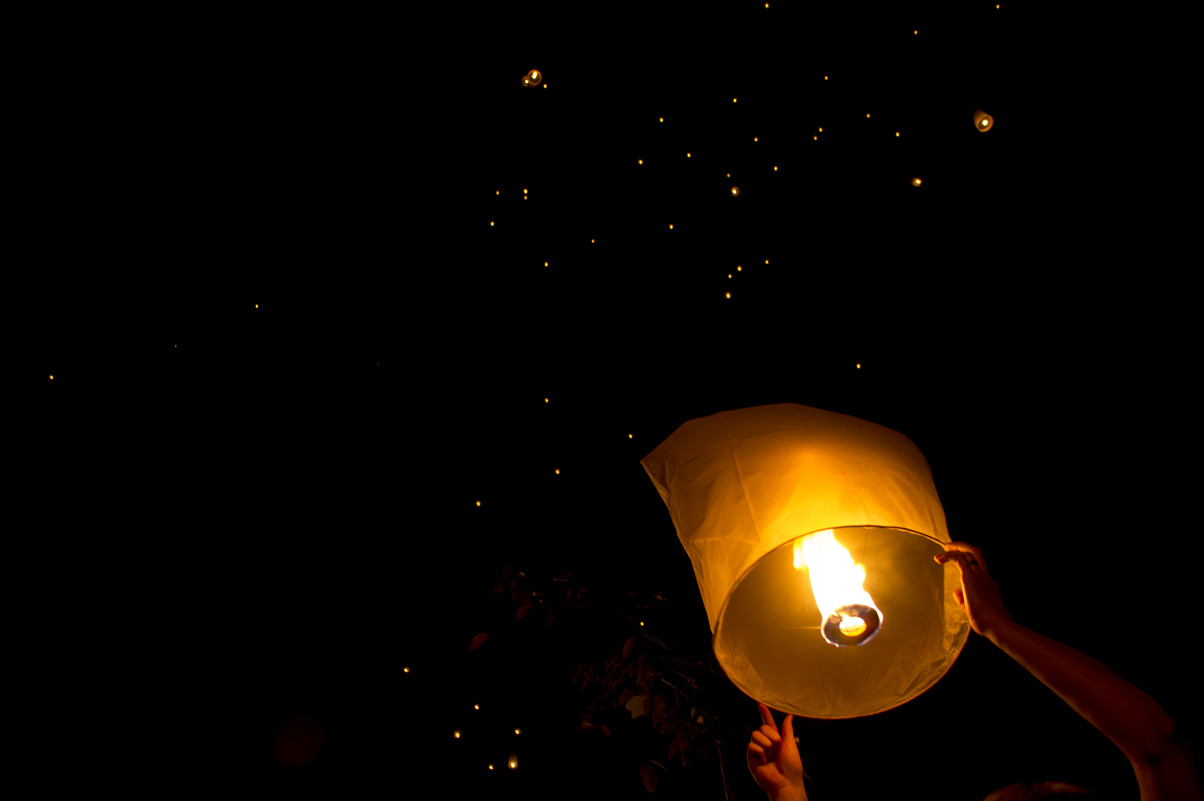 The How
You'd think lighting a lantern and letting it float to the sky would be easy, but it can actually be pretty tricky. Luckily we watched several people light lanterns before we did our own, and we saw some people succeeding, but many would let go of their lantern which would rise slightly only to sink back down and land in the water fizzling out along with their wish. Other lanterns would float up and get caught in trees or telephone wires catching on fire and causing the fire crew to rush over. Along with the lanterns were rogue fireworks that people would randomly shoot off in different areas and sometimes directed at other people. It was a lot of fire hazards in the whole area, but very exciting.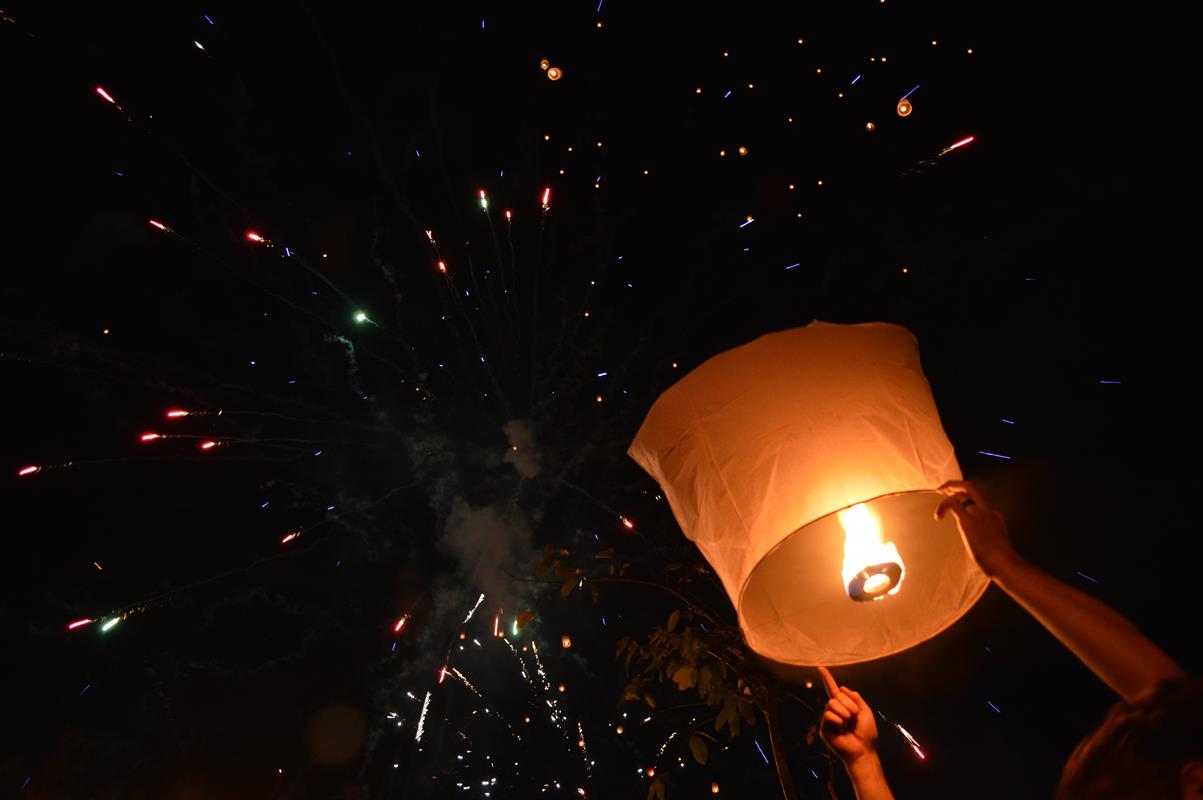 After watching enough people light their lanterns it came time for us to put our new knowledge to the test. At midnight we gathered with another traveling couple and they started to light theirs. That was when midnight struck and even more fireworks were going off right above us and hitting people. Several people were running away and bumping into us while I was trying to photograph our friends and their lantern. They had to let go of the lantern because of the chaos and we watched sadly as theirs drifted into the water. The chaos ended as quickly as it had started and we lit our lantern waiting for it to fill and float away. Just as we were letting go our friends told us to make a wish and we quickly thought of one as it successfully floated up to the sky giving a good sign that the wish will come true.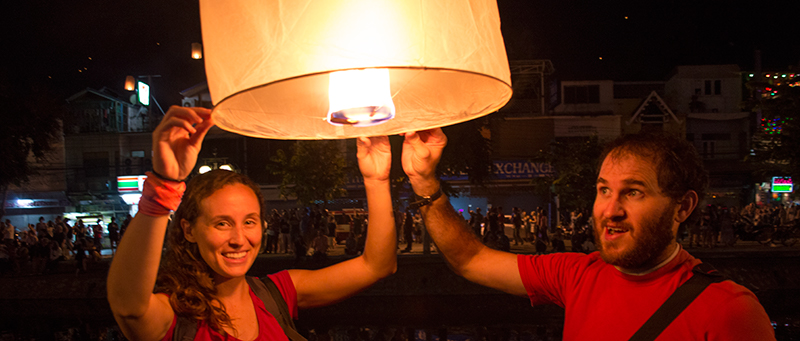 Our friends attempted another lantern and were successful this time which made me think of how sometimes our wishes, hopes and dreams may not come true in the time that we want them to but we have to keep trying until they do. It was one of my favorite times welcoming in a new year and I'd gladly do it again. Here's to new wishes and dreams this year along with the success of achieving them. Here we come 2016!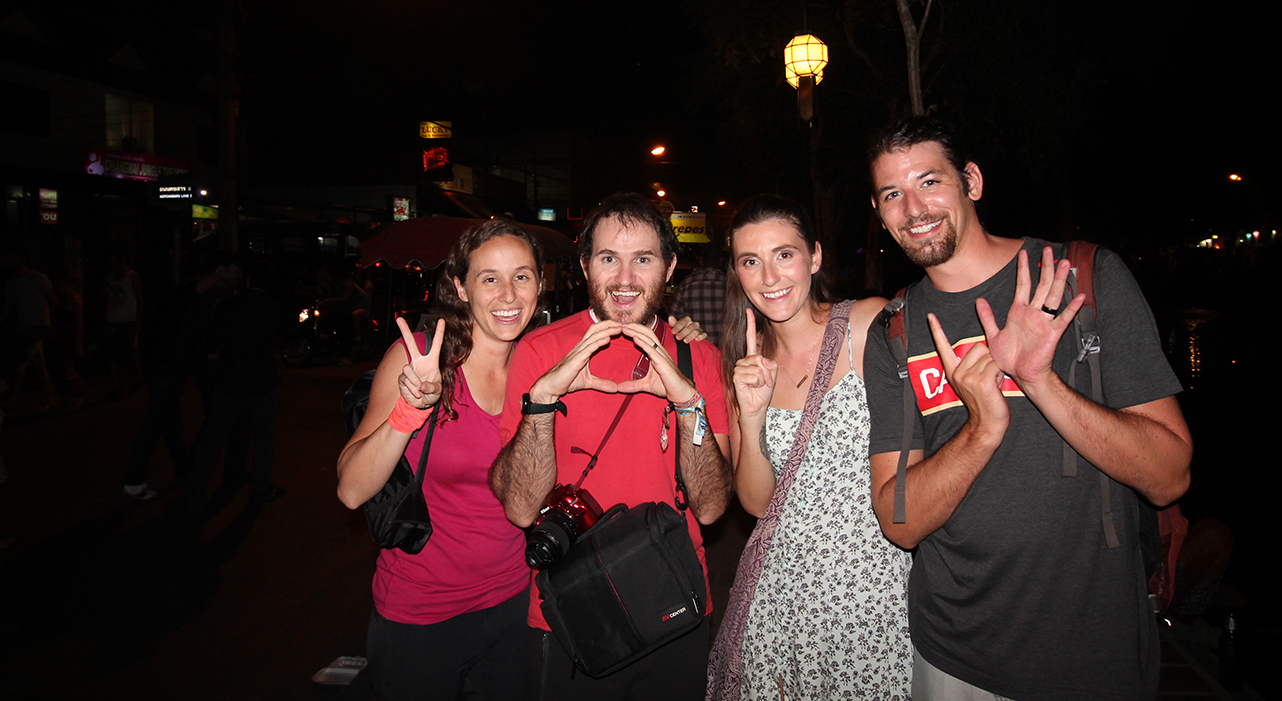 *If you want to check out our friend's blog visit: https://demskyduo.wordpress.com/
What's your favorite way to celebrate New Years?