The Mighty Highlands of Scotland
Since the day we arrived in Scotland there were strong winds and rain that could push a person off a cliff. We were already beginning to experience firsthand something people have been telling us for months- It's cold in Scotland. We instantly went on the search for warmer coats and finally found some nice down jackets at our new favorite store, the Decathalon. Once we had our new layers we were ready to head North to the Highlands of Scotland.
Cruisin' the Highlands
We were hoping to have stayed further North in Scotland than Edinburgh, but despite us visiting during off-season it was surprisingly expensive everywhere we looked for a place to sleep (even at some shady guy's tree house). Our strategy was to drive up to the Highlands and back to Edinburgh for 2 days. It was a lot of driving, but we couldn't pass up the golden opportunity to visit the Highlands. On a positive note, the views from the car were some of the best parts so it was a win win!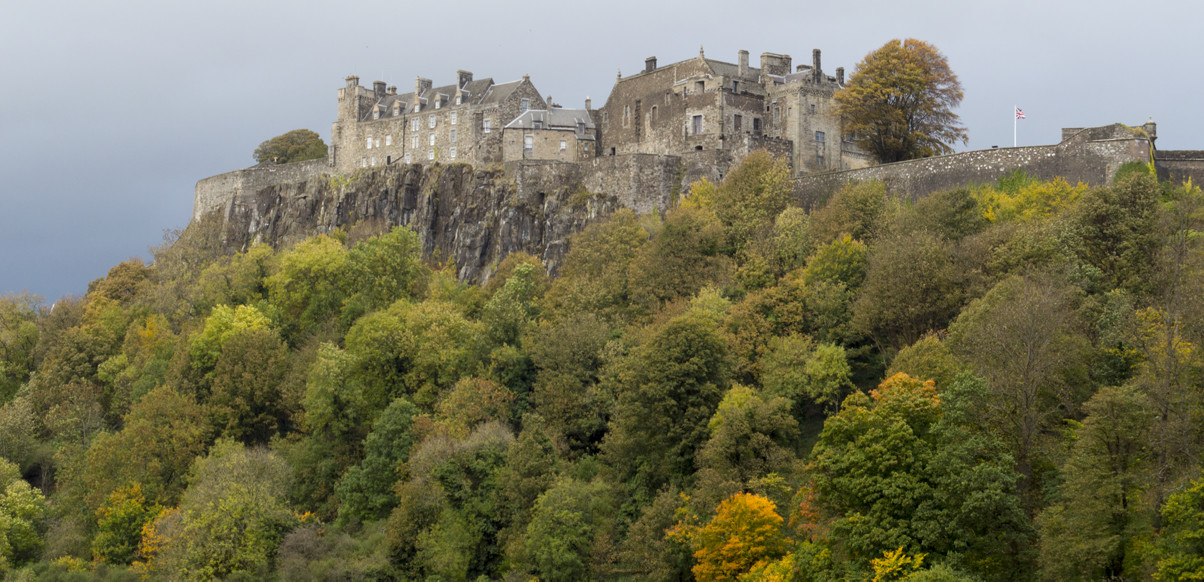 We rented from Europcar and they gave us a convertible fiat. We actually were wanting to test drive a Fiat, but it was hilariously ironic that we finally get a convertible when the weather was as cold and wet as it was. Nevertheless we cruised through the Highlands with the top down (just for a little part of the way).
A trip to Scotland isn't complete without visiting the Loch Ness, which is the large lake where the myths of the Loch Ness Monster originate from. Whether you see the monster or not, the beauty of the lake and shores will leave you speechless. The Urquhart Castle is another amazing site resting next to the Loch Ness, and I'm extremely glad we were able to travel here in the fall because it was absolutely booming with colors.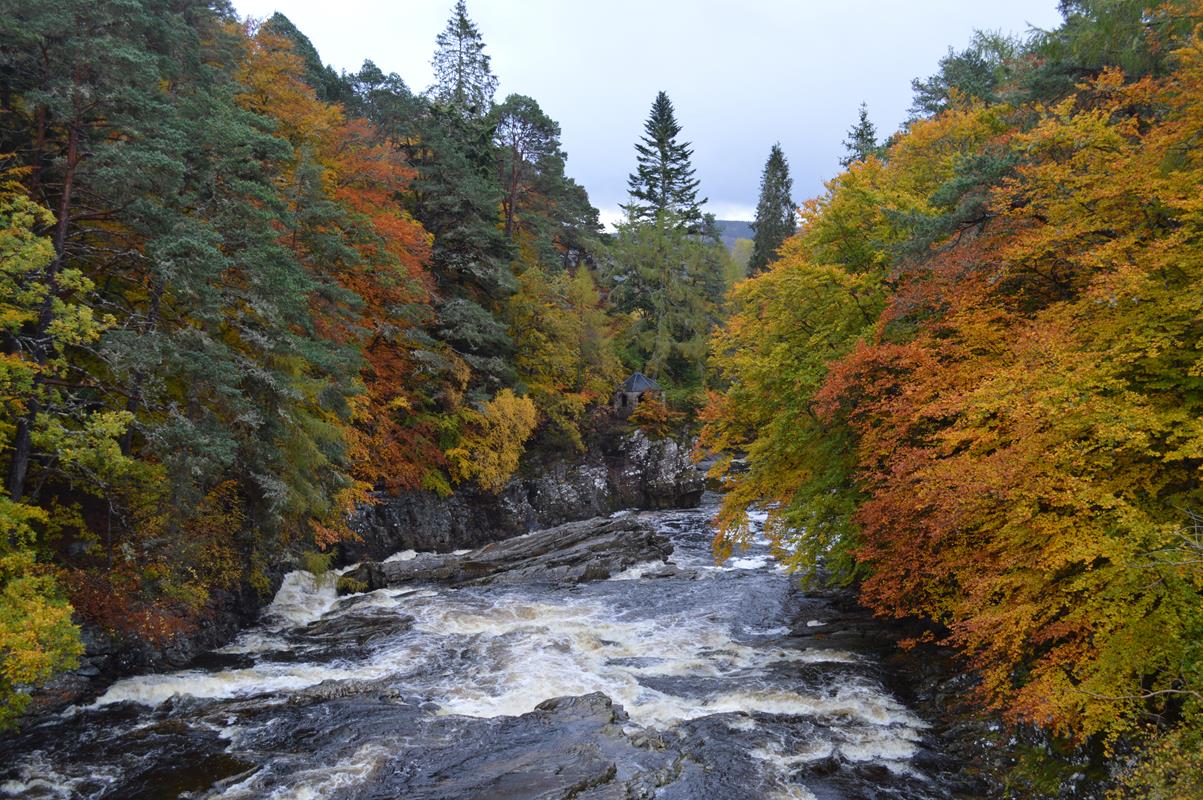 We made our way down to Fort Augustus, which is a charming tiny town where you'll find mostly B&B's and tour boats along the harbor. There were so many other beautiful places to discover further West, but regrettably we ran out of time. It would be worth a trip back to explore more of the Highlands via camping or staying in a bothy out in the middle of nowhere. Well, it's on our bucket list and I'll let you know how it is when we go.
Glasgow
Our first stop in Scotland had been Glasgow, which is on the Western side of Scotland. Glasgow was a nice little city worth a day in to visit it's few theaters, museums and the Glasgow Cathedral with it's neighboring graveyard. We enjoyed seeing the Glasgow Science Center lit up at night and the Clyde Auditorium, which looked similar to the Sydney Opera House. Besides Edinburgh, Glasgow would be another good place to rent a car from since there are several spots to visit to the North and South.
Halloween in Edinburgh
Edinburgh is popular for it's many haunted tours, and not just around Halloween. No, these tours run all year long scaring people out of their whits at times. Of course, the tours are to their bursting capacity around Halloween, which is when we went on the City of the Dead Tours. Our tour guide took us through the South Bridge Vaults and the Covenanter's Prison in Greyfriars Graveyard telling us the horrific stories of the murdered and satanic people who walked (and possibly still walk) the same grounds.
I love celebrating Halloween and Edinburgh seemed like one of the best places to be in Europe for the festivities. We went to the Samhuinn Fire Festival that Edinburgh does every year in the historic Old Town. Samhuinn celebrates  the takeover of Summer by Winter, with a stand-off between the Summer and Winter Kings. The event is free, you just need to battle the crowds.
Do you actually like haggis?
In Charlie Mackenzie's words (So I Married an Ax Murderer), "No, I think it's repellent in every way. In fact, I think most Scottish cuisine is based on a dare." Pablo and I tried some Scottish food, namely the delicious minced meat pies and their breakfasts with sausages, beans, eggs and haggis. The haggis definitely was "repellent in every way", but we managed to swallow. The texture is probably the worst part and Charlie must be right as to why it's still apart of Scottish cuisine. But hey, don't hate it til you try it!
Would you brave the ghost tours of Edinburgh or the cold of the Scottish Highlands? …Or maybe even the haggis?!