Grand Canyon of Chiang Mai
I love to swim… Dani really loves to swim. If there's a slight chance to get into a some type of body of water, Dani is all for it. So when we talked about coming to Thailand hitting the beach in Phuket was a must. We knew it might be our only chance to swim, but we were lucky to also find a place with a pool in Bangkok. You can imagine how thrilled Dani was when we heard of a mystical place called Grand Canyon in Chaing Mai, an old rock quarry, filled with water for people to swim in and do some cliff jumping into.

Grand Canyon?
We're Utah natives, so we know what the actual Grand Canyon looks like, but the Grand Canyon of Chiang Mai was impressive. The Grand Canyon in Chiang Mai, also known as Tuang Thong Canyon or Chiang Mai Quarry, is a man made canyon that has been filled with sparkling azure water. Since it seems to always be hot here in Thailand, it's always a good day to go for a swim.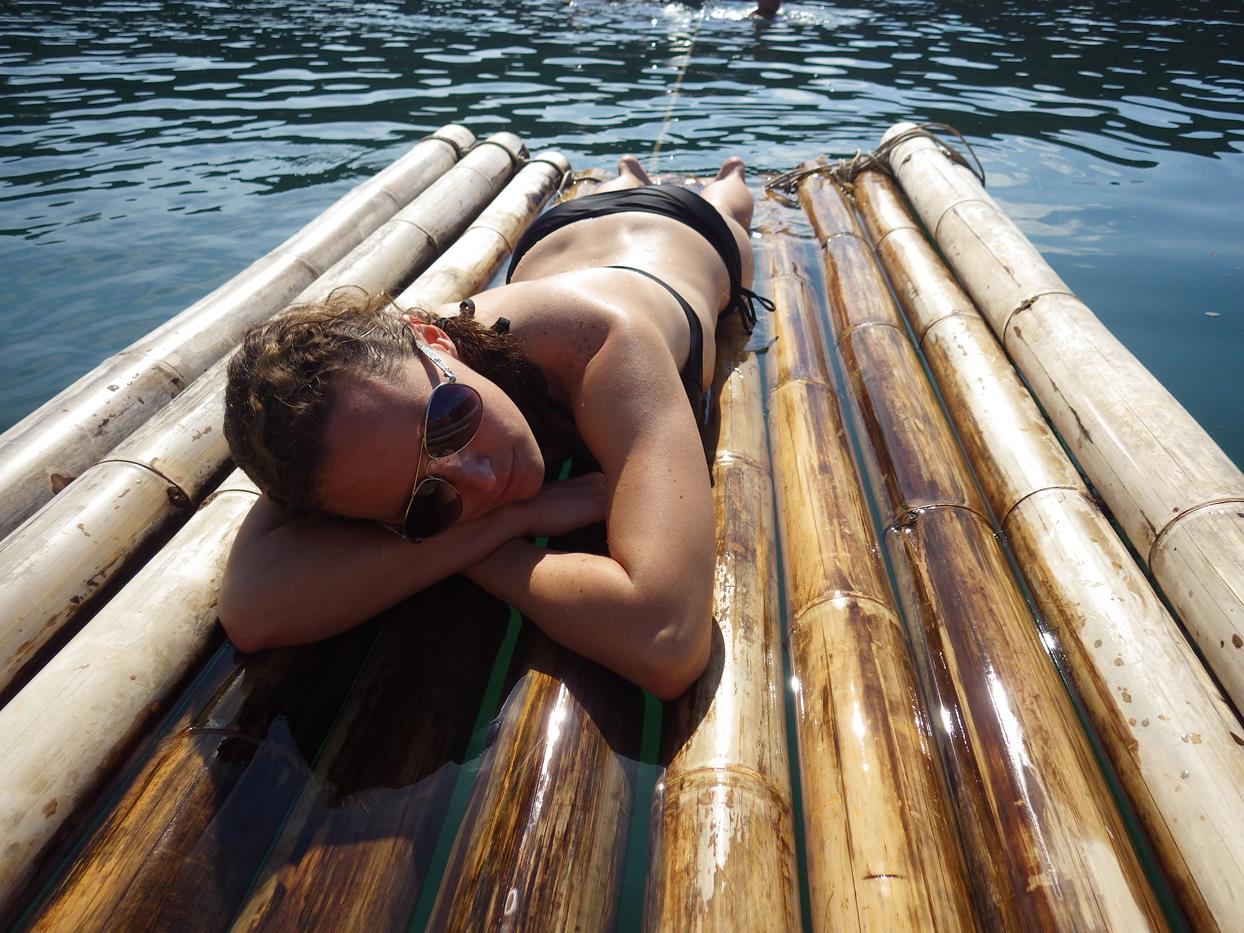 We heard about the Grand Canyon from some friends we made on New Years Eve here in Chiang Mai. They'd gone and said it was a must see, and it definitely is. Word is quickly getting out about this hidden gem, so soon it might be too crowded and could cost a lot. For now, make your way over to the Grand Canyon Chiang Mai and take a swim, relax on bamboo rafts, jump off the cliffs and socialize with the other foreigners hanging out. It's only 50 Baht/person, so what do you have to lose?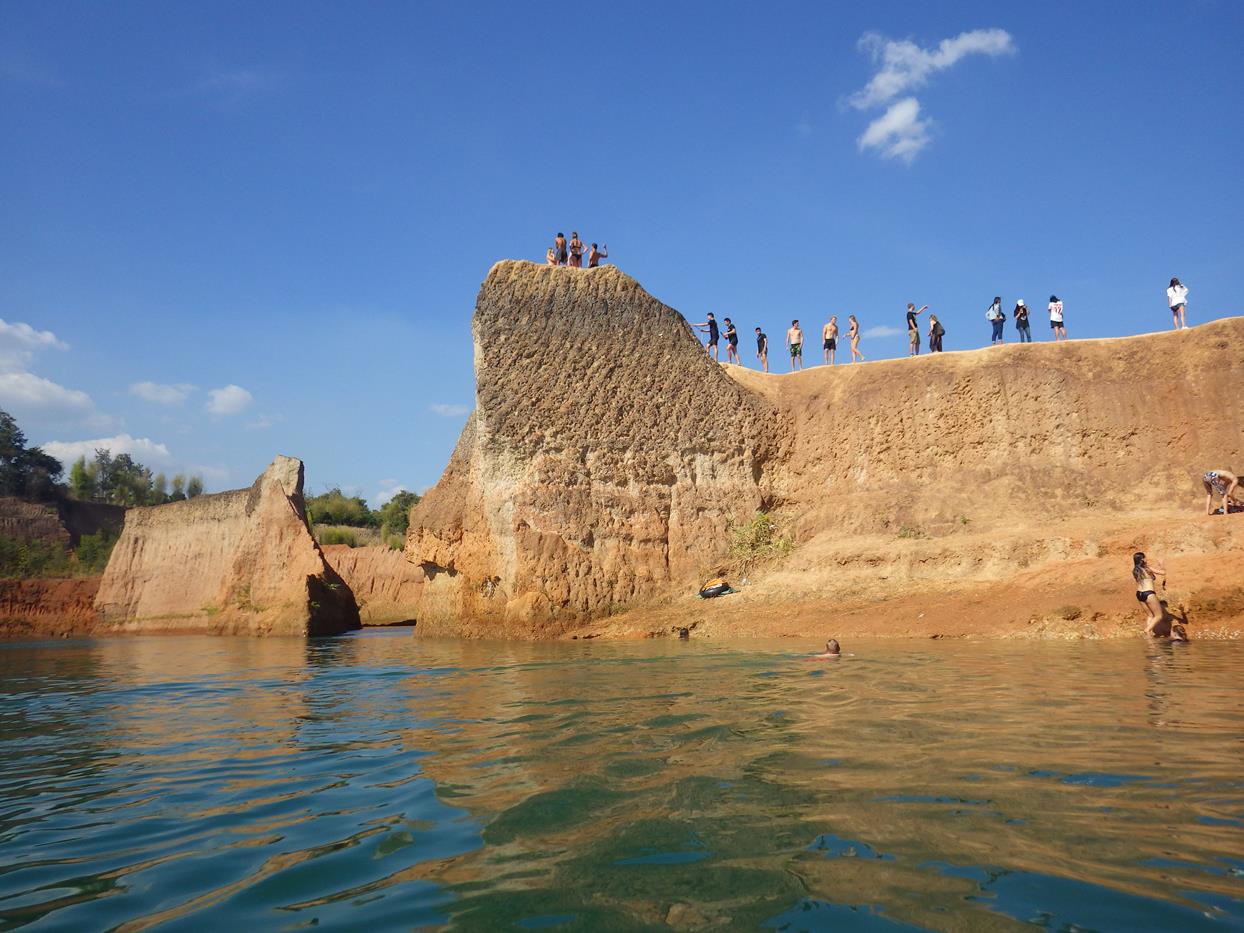 Where is it and how do I get there?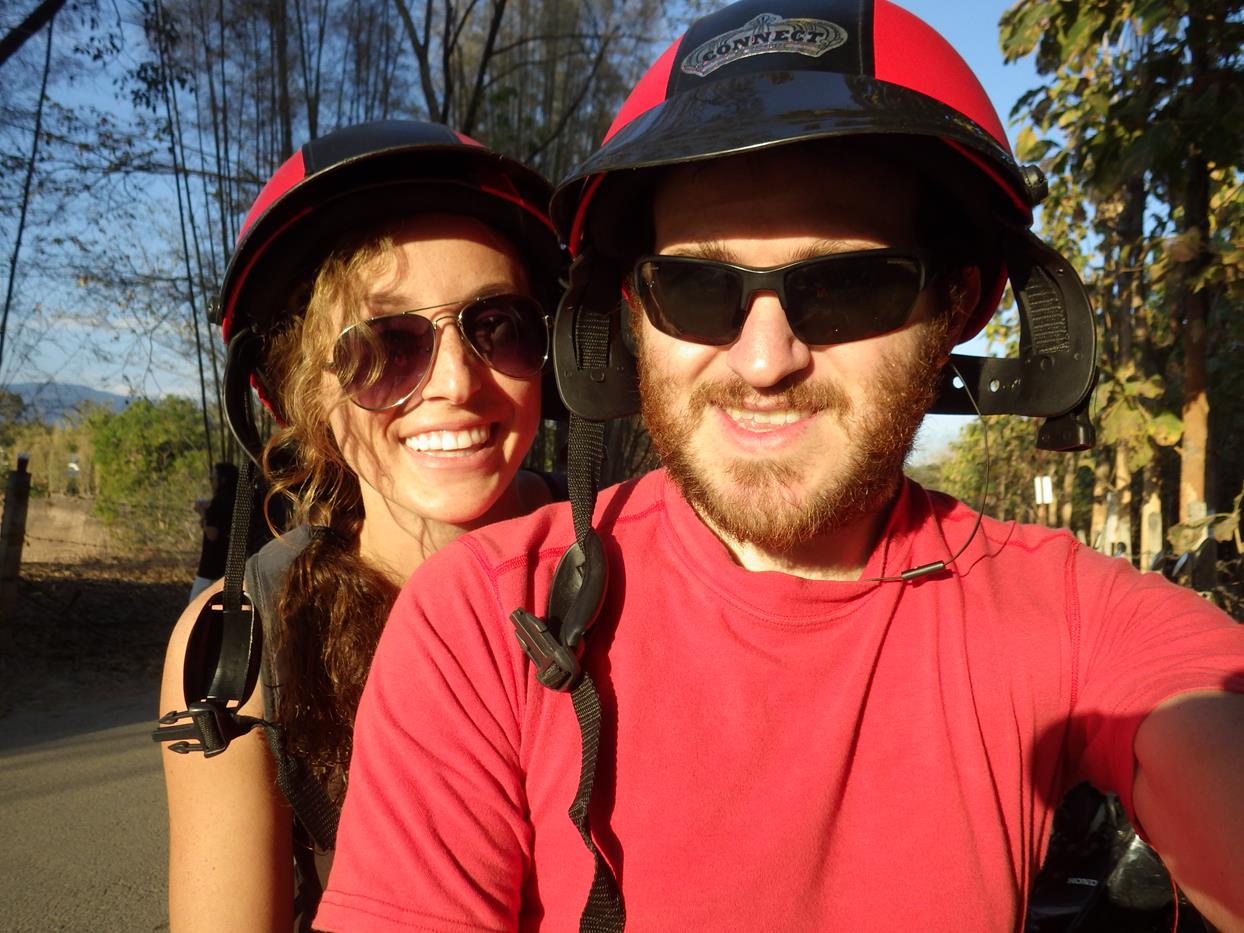 Easiest way is to rent your own motorbike. We heard from other swimmers that some taxi's or vans charge up to 600 baht/person and you can rent a motorbike for 200 baht a day. From there, you can search for "Grand Canyon Chiang Mai" in Google maps and then get the directions. Check the map below to see where it is:

Questions? Comments? Message us below!